Our IP English Tuition Successes
Students have trusted us and we have delivered. Now, we celebrate with them their achievements and excellence. Under our mentorship and tutelage, our Integrated Programme students are inspired and driven. We have helped them to achieve their aspirations and dreams and we can do so for you as well.

Now, hear what our students have to say about our IP English tuition.
Cora struggled with the English language. With the help of Mr Wong, she managed to jump to an A+ grade.
Cora Soong (Dunman High School, DHS)
I've always struggled with the English subject as a whole since Primary school and Comprehension happens to be my weakest component. I joined Mr Wong after attaining a mediocre C grade in IP Year 2 and had difficulties in identifying the question types and the necessary answering skills required to answer these questions.
When I first joined, I remember being given these in-house written yellow coloured notes which have methodical skills that could be used during exams to ace my English Language paper. With Mr Wong's guidance and intensive drilling, I managed to fully understand and internalise the concepts and skills taught during lessons and successfully applied them to my IP exam.
Additionally, Mr Wong also covered Short Critical Response, which is something I'm fairly new to and tested this year. Despite being completely lost, Mr Wong provides clear explanations and would guide us to answer the questions until we're fully able to do it ourselves. With the current affairs that he prepares us for and practices, I am able to learn more about local and international news and dissect the issues from a totally different perspective, while putting this new-found information into my exam script. Mr Wong also teaches Application Question with clarity and despite taking the AQ exam for the first time in school, I obtained full marks and overall jumped from a C grade to an A+ grade.
WITHIN 2 MONTHS, DANIEL JUMPED FROM GPA 2.5 TO 4.0 FOR HIS IP ENGLISH.
Daniel Ng (Victoria School, VS)
Prior to joining Mr Wong's Integrated Programme (IP) English Tuition class at the beginning of June, I had barely scraped a meagre 2.5 GPA. I had difficulty with inference, paraphrasing and had no idea whatsoever of IP English Linguistic Skills. It was not just comprehension skills that I had trouble with, but I was also at a loss as to the structure of expository writing.
Mr Wong, who shows a burning passion for teaching, constantly gives feedback and guidance for me to improve, even going the extra mile to make his own set of notes and practices. Furthermore, he strongly emphasises on using the latest articles from a variety of credible sources which provides his students with ample content and he also produces his own model essays. Despite Mr Wong's IP English tuition lessons being a group tuition, he still ensures that he attends to the needs of each student, and always offers a helping hand to assist any individual in grasping each topic.
During the short time of just 2 months with Mr Wong, not only was I able to pull up my GPA to 4.0, I am also thankful to be a part of The Rationale Thinking Learning Centre's IP English Tuition and Mr Wong's tutelage in helping me to achieve this substantial achievement.
Zi Xi found her interest in English and went from a B4 to an A1!
Fang Zi Xi (CHIJ St Nicholas)
I first joined Mr Wong's IP English tuition at the start of IP year 3. I was struggling with my composition and had only attained 18/30 for my secondary 2 EOY examination, which is a mere 60% (B). I found it difficult to stay updated on the never-ending flow of current affairs and was hence unable to adequately prepare for my argumentative essay in Secondary 2.
Through Mr Wong's tutelage, I have not only gained a deeper understanding of global issues but was also able to expound on my arguments in my essay systematically and thoroughly. Moreover, I also saw a jump in my comprehension marks despite the great increase in the difficulty of the comprehension texts from secondary 2 to secondary 3. While most of my friends saw a jarring drop of more than 10% from their Secondary 2 EOY results for English comprehension, I saw a slow but steady improvement for my comprehension marks through my secondary 3 and 4 years, even higher than that of secondary 2.
Overall, my English grades have jumped from B4 to A1. Thank you Mr Wong!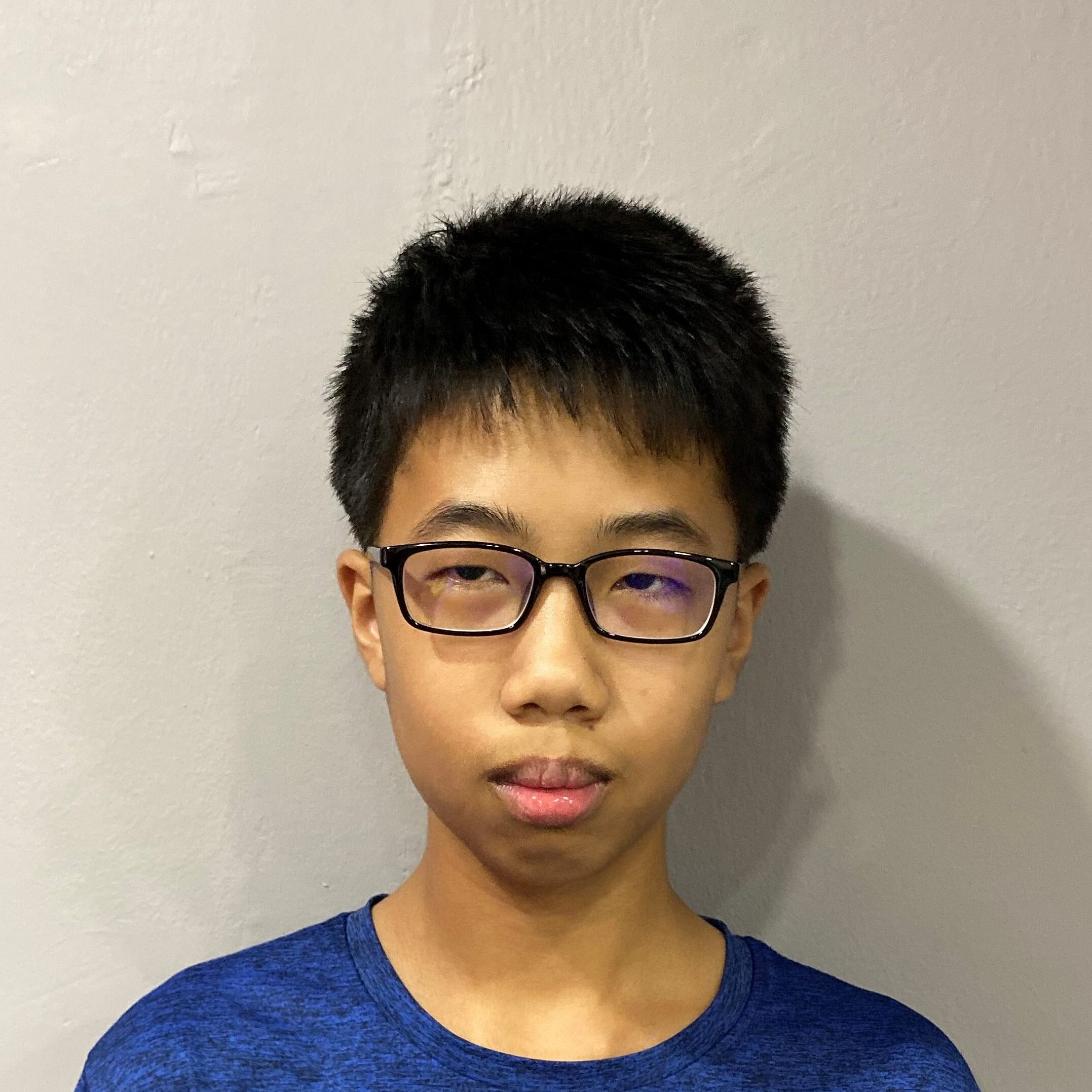 From GPA 2.8 to 4.0 for IP English. Chong Zhe did it!
Ang Chong Zhe (Dunman High School, DHS)
"My first IP English exam was egregious and I was one of the lowest scorers in the class. After enrolling into The Rationale Thinking Learning Centre's IP English tuition, I found the notes that Mr Wong gave out were very helpful as they simplified IP English Comprehension answering skills into bite-sized chunks that I was able to internalise and apply the skills taught very quickly. I soon achieved a perfect GPA of 4.0"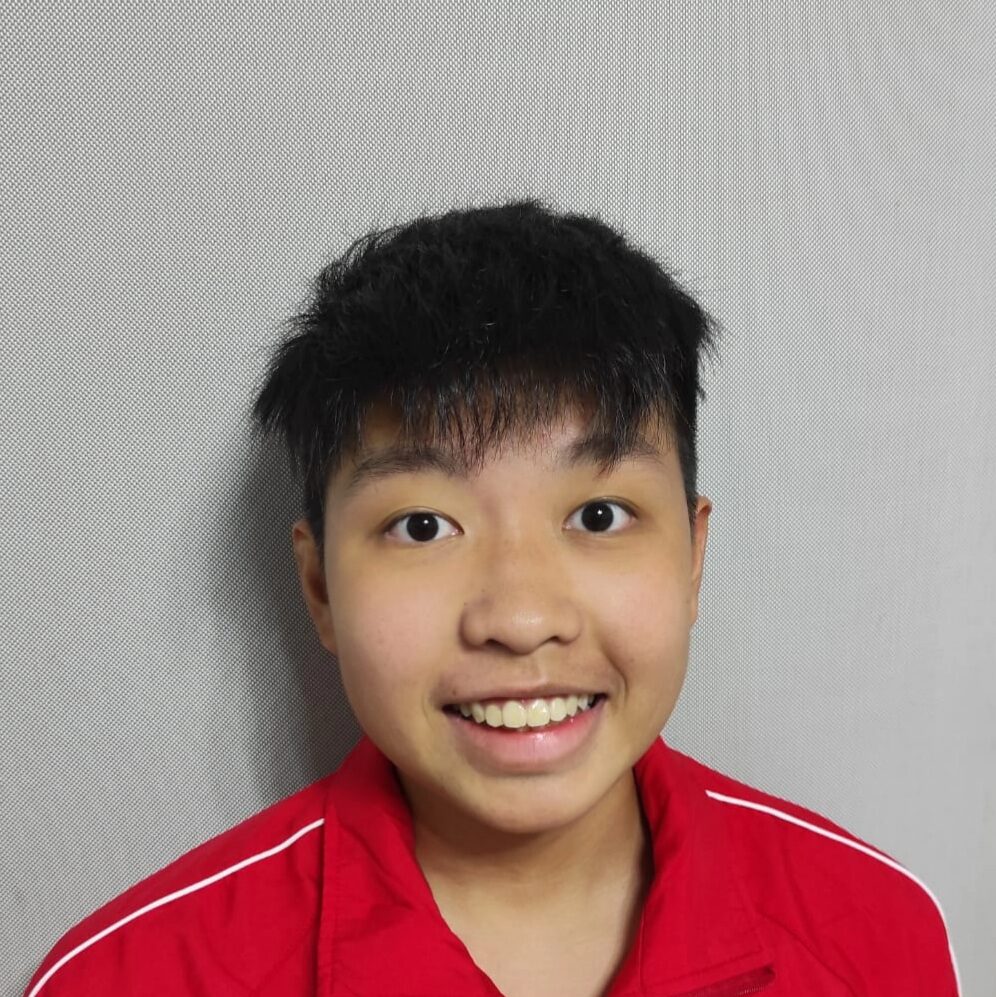 Ryan clinched an A1 two months after joining our IP English tuition programme.
Ryan Chong (Hwa Chong Institution, HCI)
"Since IP Year 1, my English grade was hovering around a B4. The IP English language has always been a challenge for me which weighed on my overall performance in Hwa Chong Institution (HCI). Mr Wong is a very dedicated teacher who frequently checks in on me, asking if I faced any difficulties in school, and answering any other questions that I had regarding comprehension and composition. The materials provided are extremely helpful and of high standards"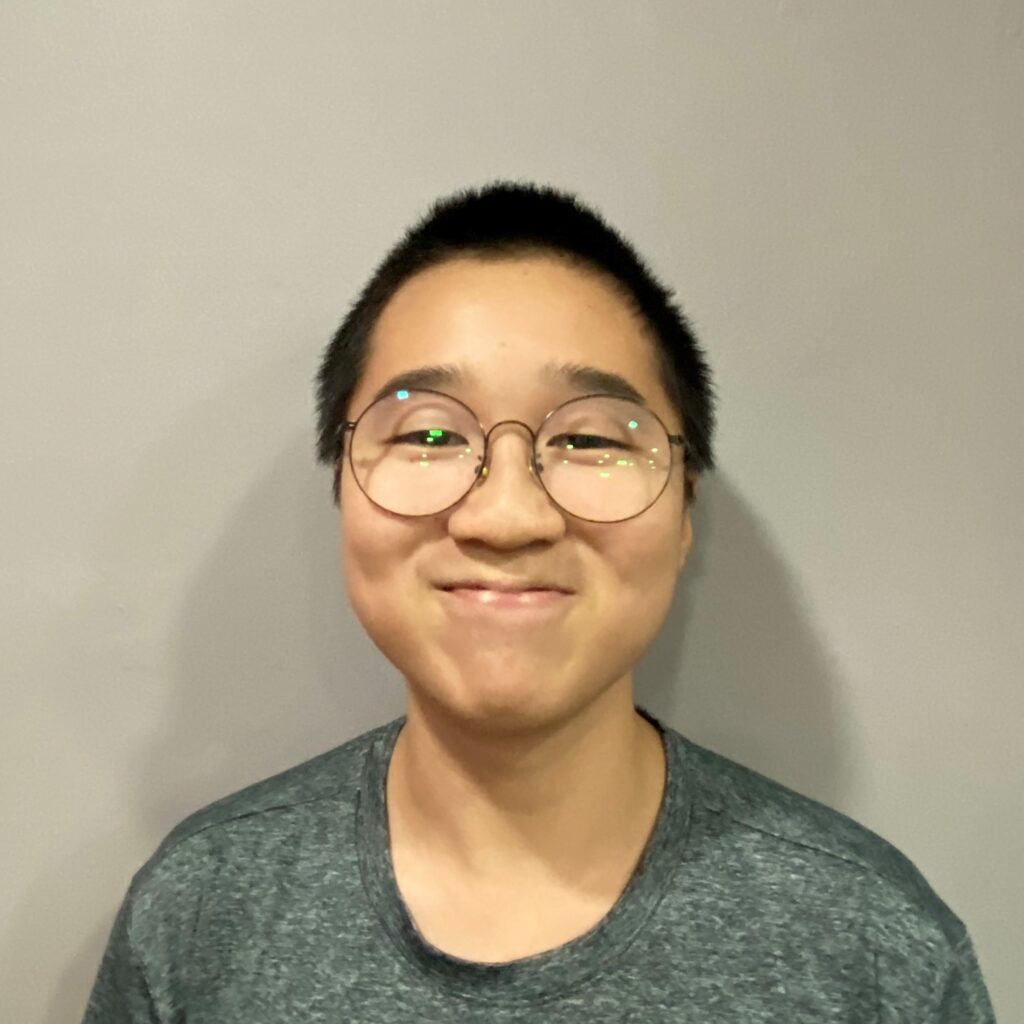 Sean leapt to GPA 4.0 for his IP English within 2 months!
Sean Tan (Dunman High School, DHS)
"I feel that Mr Wong's teaching method is very effective as he is very experienced and knows what kind of knowledge to impart to us. Despite feeding us with lots of information, his IP English tuition lessons are always fun as he frequently shares stories that are relevant to the topic. Not only did I improve in my studies, I also started to know more about the news around the world"
Testimonials from our GP students who were also in the Integrated Programme (IP) track.
Huang Yi Zhou (Hwa Chong Institution, HCI)
I joined Mr Wong's General Paper (GP) lessons when I was in J2 in Hwa Chong Institution (HCI). As a foreigner, the English language was not my native language, thus both content and language had always been a huge challenge. Before joining the GP tuition lessons, my GP grade was hovering between D and E.
At first, I was a little sceptical about whether GP tuition lessons would make any difference given such a short time to the final A Level exam. However, after listening to Mr Wong's clear explanation of GP topics and seeing genuine improvements in my class assignments after applying what I have learned from him, I have cleared all previous doubts.
In addition to all of the detailed analysis of current affairs and ample opportunities to practise our skills, Mr Wong's openness towards different methods and ideas has also helped me to like the subject more. He will look into every individual student's strengths and weaknesses and recommend a strategy on which key topics to focus on. I believe this customised teaching has helped me to achieve such a big jump in such a short time. At the final A Level exam, I achieved an A grade! This feat would not have been possible without Mr Wong's guidance. Thank you, Mr Wong!
Zhang Bowen (Raffles Institution, RI)
Despite being from the Integrated Programme (IP) track in Raffles Institution (RI), my English foundation was never strong. When I was in IP Year 3 to 4, my IP English results hovered between a GPA of 2.8 and 3.2. During my IP Year 5 Promo, I got a D grade for my General Paper (GP). Throughout Year 6, my GP result was, at best, a C grade.
After joining Mr Wong's GP tuition classes, I found the curriculum to be very well suited to my style as he finds a good balance between the sharing of his extensive content knowledge on various topics (including Science and Tech, Politics, Arts and Social Issues) and the teaching of important skills that help us to critically tackle GP Comprehension and AQ better.
He also puts in the extra effort to compile and analyse with us weekly current affairs readings in addition to the usual content notes that were being taught. Apart from the well-designed GP tuition curriculum, Mr Wong is also a very caring and passionate teacher. He is always checking in on his students, not just in terms of their progress in GP but also how they are doing in school in general. I always find Mr Wong's GP tuition classes to be both enjoyable and enriching. The content taught was definitely relevant for GP exams and it also helped to widen my perspectives on global and local issues. In the end, I managed to jump to an A grade at the final 'A' Levels exam! All within 3 months!
The change in IP Year 4 English to General Paper is huge and I strongly recommend all IP students to start early with Mr Wong. Let him build a strong English foundation in you and an appreciation for Politics and current affairs.
Andrew Cheam (Dunman High School, DHS)
I first joined Mr Wong's General Paper tuition after attaining an egregious E grade for my General Paper (GP) at Dunman High School (DHS). Being in the Integrated Programme (IP), I was more comfortable with topics like Science & Technology and the Environment. However, moving up to IP Year 5, the exam questions became more difficult and the marking was also more stringent. Being well versed in Science & Tech, Mr Wong brushed up my skills in that area.
Furthermore, he began to expose me to hard topics like Democracy, Human Rights and the Arts. These topics, if taught well, could help a student increase his chances of scoring an A-grade. With Mr Wong's encouragement, I now dare to come out of my comfort zone and venture into writing challenging GP topics like Democracy and Governance and I scored well.
Mr Wong's teaching of GP Comprehension is driven by the aim of laying a strong foundation of Linguistic Skills. With the many practises that we did in class, he ensured that we mastered the skills and understood them before we moved on. Before our 'A' Level exams, he conducted additional consultation lessons for us. These lessons were tailor-made for the students to correct the mistakes that we made during our prelims, to fully prepare us for General Paper at the 'A' Levels.
Mr Wong is not only a passionate teacher that is willing to spend his time teaching but also a competent and clear one.
Her General Paper grades improved from a C to an A in her Prelims and A' Levels in just 6 months!​
Chen Yan Wen (Hwa Chong Institution, HCI)
"I was delighted to find such useful and targetted resources that made studying for General Paper (GP) a joy. The in-house GP Linguistic Skills notes provided are exceptionally helpful in tackling the various types of SAQ and Summary well. Moreover, the weekly current affairs provide a refresher of real-world issues that Mr Wong efficaciously relates to essay or AQ topics. I find this very helpful as it enables me to use it to explicate my views during the GP examinations in school, which is something that I used to struggle with."
An all-rounded General Paper tutor specialist who enlightened me.
Park Ji Won (Raffles Institution, RI)
"Being a Science stream GP student, I always thought that the Arts is abstract and it was hardly covered in school but Mr Wong was uniquely able to cover both Science and the Arts. It was interesting because he teaches art from a business angle. I think this is largely attributable to his previous banking background and years living in London and Hong Kong. He is able to provide different perspectives on why art is important to a country and the economic and aesthetic benefits that it brings."

Ruth maintained the 100th percentile and achieved an A at the 'A' Levels for General Paper.
Ruth Lim Yu En (Temasek Junior College, TJC)
"I found myself thoroughly immersed in the explanation and analysis of General Paper (GP) topics crucial to the workings of society today. As the GP tuition lessons continued, I genuinely found the content interesting and it became natural as I broadened my knowledge beyond simply studying for the subject. As language is a skill that takes time and practice to master, my extended time in the GP tuition lessons proved beneficial as I was able to build up my vocabulary while sharpening my answering techniques."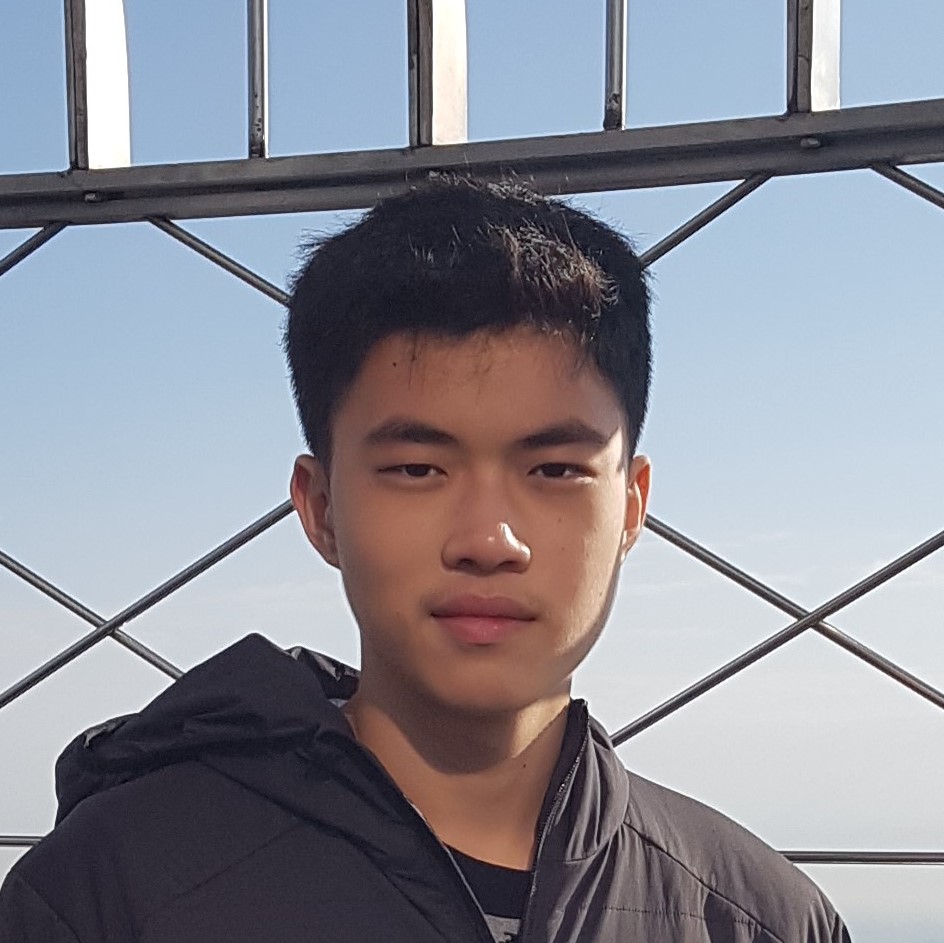 He struggled with Content Knowledge and our content library aided him in his journey to an A-grade.
Liu Zi Cheng (Raffles Institution, RI)
"The vast library of content knowledge for General Paper is constantly being updated and built upon by current events and was an invaluable asset to me, who struggled to come up with evidence in my GP essays. The GP Linguistic Skills enabled me to systematically and reliably score marks while keeping my answers concise. However, it is Mr Wong's close interaction with his students that makes his General Paper tuition lessons special."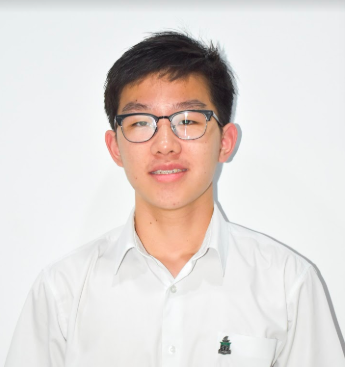 He avoided hard topics. But Mr Wong helped him to score an A for his GP at the recent 'A' Level exam
Brandon Loo (Raffles Institution, RI)
"I owe a huge part of my results to Mr Wong for exposing me to GP topics I would have previously avoided due to a lack of knowledge – specifically politics and human rights, which definitely proved to be beneficial for me in the final A level GP exam. When I first started attending his GP tuition classes, I was amazed at his fluency in articulating his ideas. Despite being hesitant at first, his GP lessons were engaging and informative, and they sparked my interest in world politics. "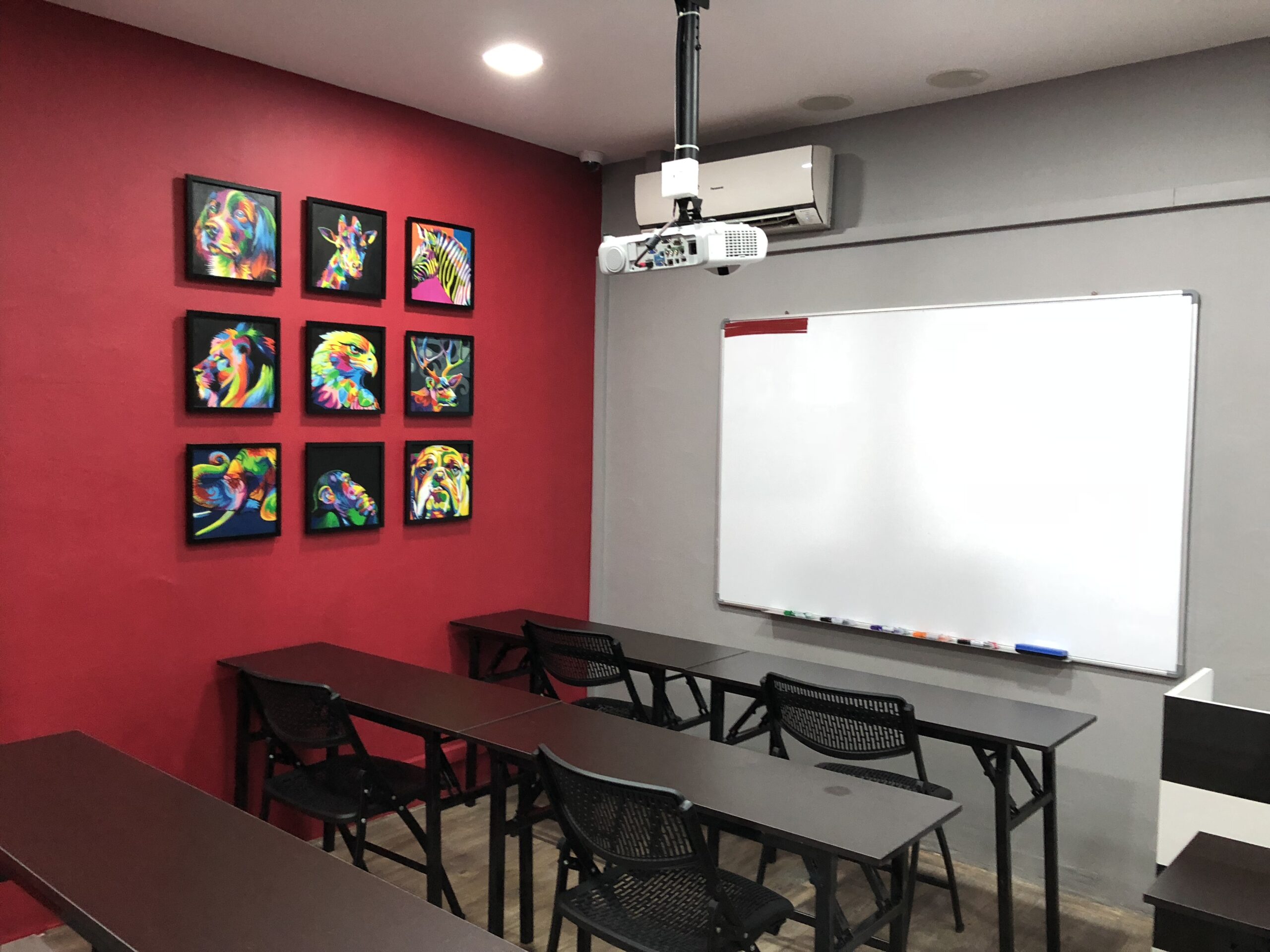 INTEGRATED PROGRAMME ENGLISH TUITION
FAQ about our General Paper and IP English tuition programmes
What tuition programmes are offered at The Rationale Thinking?

The Rationale Thinking Learning Centre currently offers you two unique tuition programmes to choose from –  'A' Level General Paper tuition and the IP English tuition. Find out more about our unique approach to our tuition curriculum here.
Why is there a need for General Paper Tuition and IP English Tuition?

The preponderance of students in Singapore struggle with mastering the Language subjects. However, the English language is arguably the most important subject in Singapore as it is our lingua franca. Furthermore, the daily use of Singapore Colloquial English (commonly known as Singlish) is exacerbating this problem further. As a language specialist, we aim to tackle this prevalent issue. A strong foundation in the English language is vital to acing other subjects such as General Paper, Humanities, Mathematics, Science, etc. and ultimately getting coveted placements in Ivy League Universities.

Here at The Rationale Thinking Learning Centre, we specialise in coaching our students in the English Language and General Paper. Our specially curated curriculum aims to break down the complexity and technicalities of mastering the English language and General Paper to give our students the confidence to attain their Distinctions.
Why should I join The Rationale Thinking?

The Rationale Thinking Learning Centre prides itself in not just enabling our students to score Distinctions for the 'A' Level General Paper and the IP English examinations, but we also firmly believe in moulding the next generation to become Global Thinkers. With our carefully curated in-house notes assembled by our dedicated research team, we train and impart our students with the skills and knowledge that are not taught in school. Not forgetting to build up a good character to prepare them for their future careers in the world's leading industries.

For a start, we offer all prospective students of The Rationale Thinking one trial lesson*. More details about our trial lesson can be found here.
Are your tuition classes conducted in a group setting or individual tuition?

Our General Paper and IP English tuition classes are conducted in a well-controlled group. Unlike Science and Mathematics, the IP English language and General Paper requires more than just rote learning of formulas. It is through the cross-fertilisation of ideas while studying for the language subjects that our students are exposed to various ideas, opinions and perspectives – the perfect environment that stimulates critical thinking. This will ultimately aid them in crafting a coherent essay during their examinations. While we aim to provide a broader view of the language subjects, we also refine the curriculum to suit our students' needs, rectifying their weaker aspects and cementing their foundation before building upon it.
Who is the tutor?

Mr Edwin Wong personally coaches his students for both General Paper and IP English tuition programmes. He is a well sought-after English language specialist, revolutionary thinker and transformational teacher. He has helped numerous students achieve Distinctions in their IP English examinations and their 'A' Level General Paper and many of them have gone on to secure placements in competitive academic courses in local universities or obtained Public Service Commission (Overseas Scholarship) with Ivy-League Universities.
I am interested in the tuition programmes. Are trial lessons offered?

Thank you for your interest in our tuition programmes. Yes! We offer all prospective students of The Rationale Thinking Learning Centre one trial lesson* of either General Paper or IP English tuition programme. The trial lesson is chargeable upon official registration for regular classes. Otherwise, your trial lesson will be complimentary. More information and details can be found here.