Our General Paper Tuition Successes
Students have trusted us and we have delivered. Now, we celebrate with them their achievements and excellence. Under our mentorship and tutelage, our Integrated Programme students are inspired and driven. We have helped them to achieve their aspirations and dreams and we can do so for you as well.

Now, hear what our students have to say about our General Paper tuition.
ENGLISH WAS NOT HIS NATIVE LANGUAGE, BUT HE GOT AN 'A' GRADE FOR GP.
Huang Yi Zhou (Hwa Chong Institution, HCI)
I joined Mr Wong's General Paper (GP) lessons when I was in J2 in Hwa Chong Institution (HCI). As a foreigner, the English language was not my native language, thus both content and language had always been a huge challenge. Before joining the GP tuition lessons, my GP grade was hovering between D and E.
At first, I was a little sceptical about whether GP tuition lessons would make any difference given such a short time to the final A Level exam. However, after listening to Mr Wong's clear explanation of GP topics and seeing genuine improvements in my class assignments after applying what I have learned from him, I have cleared all previous doubts.
In addition to all of the detailed analysis of current affairs and ample opportunities to practise our skills, Mr Wong's openness towards different methods and ideas has also helped me to like the subject more. He will look into every individual student's strengths and weaknesses and recommend a strategy on which key topics to focus on. I believe this customised teaching has helped me to achieve such a big jump in such a short time. On the final A Level exam, I achieved an A grade! This feat would not have been possible without Mr Wong's guidance. Thank you, Mr Wong!
EVELYN STRUGGLED WITH GP DESPITE SCORING AN A FOR ENGLISH.
Evelyn Wielter Lim (Raffles Institution, RI)
I have been with The Rationale Thinking Learning Centre since Sec 4 for English and thereafter getting into Raffles Institution (RI), General Paper (GP) tuition. While I obtained an A for my English in secondary school, I found GP content to be very different from secondary school.
Through Mr Wong's GP classes, I learnt the important Linguistic Skills required to tackle the different components of the GP Comprehension paper. The materials provided covered a wide range of topics, ensuring that we are prepared to tackle the various types of questions.
Nearing the GP 'A' Level examination, Mr Wong provided multiple complimentary revision classes for us to clarify all doubts that we had in both comprehension and composition. He also offered to review and provide personal comments on our essays and AQ to help us improve on what we have written.
Mr Wong is a very dedicated and driven teacher. Under his tutelage, I attained an A grade in the Singapore-Cambridge GCE 'A' Level examination and I owe it all to his guidance and encouragement.
HE TOOK OUR ADVICE AND LEAPED FROM AN E TO AN A FOR GP!
Andrew Cheam (Dunman High School, DHS)
I first joined Mr Wong's General Paper tuition after attaining an egregious E grade for my General Paper (GP) at Dunman High School (DHS). Being in the Integrated Programme (IP), I was more comfortable with topics like Science & Technology and the Environment. However, moving up to IP Year 5, the exam questions became more difficult and the marking was also more stringent. Being well versed in Science & Tech, Mr Wong brushed up my skills in that area.
Furthermore, he began to expose me to hard topics like Democracy, Human Rights and the Arts. These topics, if taught well, could help a student increase his chances of scoring an A-grade. With Mr Wong's encouragement, I now dare to come out of my comfort zone and venture into writing challenging GP topics like Democracy and Governance and I scored well.
Mr Wong's teaching of GP Comprehension is driven by the aim of laying a strong foundation of Linguistic Skills. With the many practises that we did in class, he ensured that we mastered the skills and understood them before we moved on. Before our 'A' Level exams, he conducted additional consultation lessons for us. These lessons were tailor-made for the students to correct the mistakes that we made during our prelims, to fully prepare us for General Paper at the 'A' Levels.
Mr Wong is not only a passionate teacher that is willing to spend his time teaching but also a competent and clear one.
UNDER OUR TUTELAGE, HIS GP GRADES JUMPED FROM A D TO AN A!
Zhang Bowen (Raffles Institution, RI)
Despite being from the Integrated Programme (IP) track in Raffles Institution (RI), my English foundation was never strong. When I was in IP Year 3 to 4, my IP English results hovered between a GPA of 2.8 and 3.2. During my IP Year 5 Promo, I got a D grade for my General Paper (GP). Throughout Year 6, my GP result was, at best, a C grade.
After joining Mr Wong's GP tuition classes, I found the curriculum to be very well suited to my style as he finds a good balance between the sharing of his extensive content knowledge on various topics (including Science and Tech, Politics, Arts and Social Issues) and the teaching of important skills that help us to critically tackle GP Comprehension and AQ better.
He also puts in the extra effort to compile and analyse with us weekly current affairs readings in addition to the usual content notes that were being taught. Apart from the well-designed GP tuition curriculum, Mr Wong is also a very caring and passionate teacher. He is always checking in on his students, not just in terms of their progress in GP but also how they are doing in school in general. I always find Mr Wong's GP tuition classes to be both enjoyable and enriching. The content taught was definitely relevant for GP exams and it also helped to widen my perspectives on global and local issues. In the end, I managed to jump to an A grade at the final 'A' Levels exam! All within 3 months!
The change in IP Year 4 English to General Paper is huge and I strongly recommend all IP students to start early with Mr Wong. Let him build a strong English foundation in you and an appreciation for Politics and current affairs.
"THE EXECUTION OF LESSONS AND MATERIALS PROVIDED HERE AT TRT ARE UNPARALLELED ANYWHERE ELSE"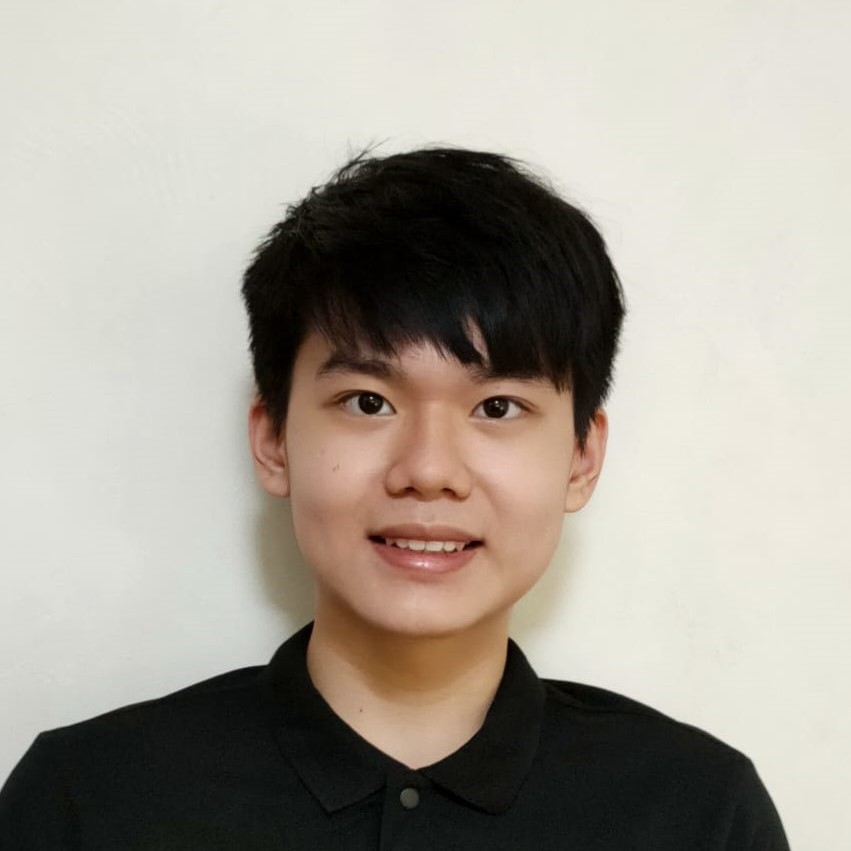 Lukas Lim (Raffles Institution, RI)
The execution of GP lessons and materials provided here at TRT are unparalleled anywhere else. Mr Wong's unique pedagogy is characterised by personalisation and students here at TRT can expect to receive personalised feedback on their essays, AQs and even SAQ responses. Concomitantly, students can expect to receive feedback on their word choices and over-time experience improvements in their linguistic ability. The teaching materials provided by Mr Wong are teemed with a bevy of contemporary examples which have both international and local roots, as well as useful insights – which can prove to be extremely useful when evaluating such examples in essays and AQs; be it as a direct port or a learning tool to engineer the same on our own. Mr Wong is also an entertaining teacher who never fails to reel in his students' attention throughout the entire lesson period – further augmenting his already excellent teaching ability.
AMANDA STRUGGLED WITH THE GENERAL PAPER DESPITE BEING STRONG IN ENGLISH. SHE WENT ON TO SCORE AN A GRADE AT THE A LEVELS!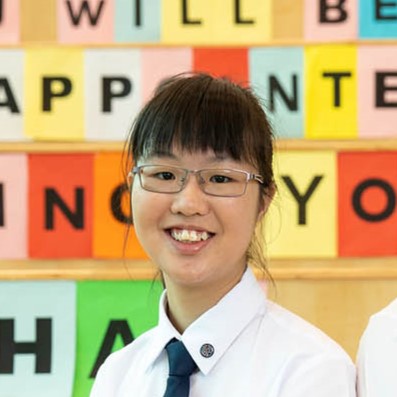 Amanda Wong (Eunoia Junior College, EJC)
Despite having a strong foundation in English in secondary school, I struggled with General Paper (GP) because the content and subject requirements were a big jump from secondary school. It was then I decided to join Mr Wong's GP lessons in J1 to seek improvements in my GP, and it later proved to be one of the best decisions I made in JC.
For essay writing, Mr Wong provides numerous model essays and current affairs to keep us updated on the latest happenings around the world. Instead of just passively feeding information to us, Mr Wong teaches us to critically analyse news articles and apply the knowledge to our writings. This really helped me to build a robust bank of content that I could easily incorporate into my essays.
For comprehension, Mr Wong provides a handy set of Linguistic Skills notes that allows students to be more aware of the methods to handle various question types. He also reviewed my papers and gave me constructive feedback on improving my Application Question (AQ) answers.
I am extremely grateful to be under the tutelage of Mr Wong and have benefitted greatly from his patient guidance. I am elated to have achieved an 'A' for my GP in the 'A' Levels examinations. This would not have been possible without his help. Thanks for everything, Mr Wong!
TIFFANY BENEFITTED FROM OUR CONTENT KNOWLEDGE AND MR WONG'S SHARING OF HIS PREVIOUS EXPERIENCE IN THE PRIVATE SECTOR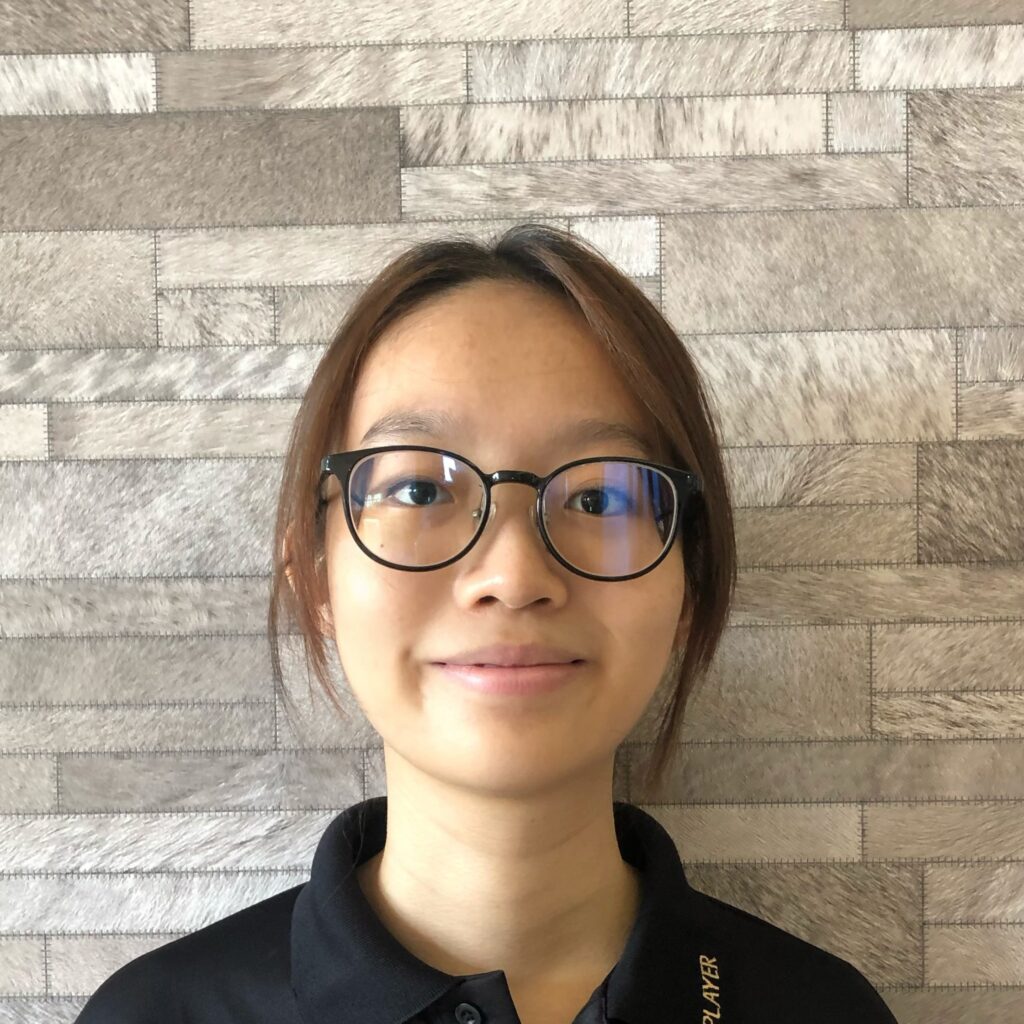 Li Zhouya Tiffany (Raffles Institution, RI)
I joined Mr Wong's General Paper (GP) tuition classes at the end of IP Year 4 as I heard many stories about the difficulties of the subject. With his weekly GP lessons, he provided the class with resources on current affairs and a variety of topics. They consist of both international and local news so we had a wide variety of examples that can be used in both the essay and the comprehension papers. On top of my school materials, the resources helped to expand my knowledge and gave me an edge over schoolmates who may not have had the same exposure.
Nearing the A level examinations, Mr Wong regularly held extra consultation lessons to help us clarify our doubts. He offered to help us review our school papers to identify areas for improvement and develop more insightful responses to the questions. We also had regular essay planning sessions and comprehension sessions in class where we get to share our responses and learn from one another.
Mr Wong is a very passionate and dedicated teacher. With his guidance and help which I am very grateful for, I managed to attain an A grade for my GP in the 'A' Level examination.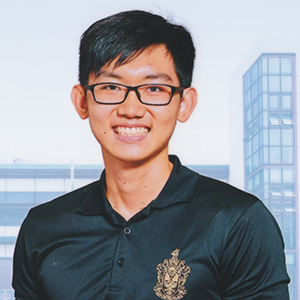 Samuel (London School of Economics, UK)
I enrolled in Mr Wong's General Paper (GP) lessons at the beginning of J2, 2021, when I was studying in Raffles Institution (RI). Prior to enrolling in Mr Wong's GP lessons, I found GP challenging, in terms of the techniques required to craft a well elaborated and nuanced essay and Application Question (AQ). However, upon enrolling in Mr Wong's GP lessons, I learnt the various skills ranging from elaboration to evaluation, imperative to craft an insightful essay. Moreover, Mr Wong often shares with us about the important issues occurring globally, on a weekly basis. In addition, Mr Wong also delineates specific case studies ranging from gender issues, to politics both locally and globally. As a result, I was more knowledgeable and competent in crafting lucid and substantiated essays and AQs for my school examinations and for my A'Level GP examination
Mr Wong has also taught us very insightful methods to tackle challenging comprehension questions, which has helped me refine my skills to answer such questions precisely.
Additionally, I find that Mr Wong's lessons play a pivotal role in allowing me to refine my skills, through the work assigned to us on a weekly basis, without fail. Nearing our examinations, Mr Wong would upload numerous reading materials on specific topics we choose to attempt for paper 1. This has allowed me to confidently attempt my school examinations and A'Levels to the best of my ability. Besides, Mr Wong would also provide intensive lessons prior to our examinations to refresh us on important topics and give us the opportunity to clarify any lingering doubts so that we can perform better for our examinations.
It is thus evident that Mr Wong is a very dedicated tutor who gives his best to help his students achieve their goals both academically and career-wise. Mr Wong is also a very wise tutor who goes beyond imparting academic knowledge, imparting imperative life skills to us. Under Mr Wong's guidance, I have finally achieved an A for the A'Level GP examination.
Her General Paper grades improved from a C to an A in her Prelims and A' Levels in just 6 months!​
Chen Yan Wen (Hwa Chong Institution, HCI)
"I was delighted to find such useful and targeted resources that made studying for General Paper (GP) a joy. The in-house GP Linguistic Skills notes provided are exceptionally helpful in tackling the various types of SAQ and Summary well. Moreover, the weekly current affairs provide a refresher of real-world issues that Mr Wong efficaciously relates to essay or AQ topics. I find this very helpful as it enables me to use it to explicate my views during the GP examinations in school, which is something that I used to struggle with."
Our thorough and extensive curriculum has enabled Ethan to score an A for his General Paper.
Ethan Wei Yuxin (Raffles Institution, RI)
"Through the creation of his own General Paper tuition curriculum gathered from a myriad of books and research and his many years of teaching experience, Mr Wong knows exactly where students require most help and offer effective targeted solutions. He also discusses noble and influential educators like erstwhile US Secretary of State Dr Condoleezza Rice and pre-eminent Historian Niall Ferguson and adopts their inspiring teaching methodologies – which are really infectious for many of us. "
Huzefa leapt from an S to an A for GP and is now pursuing a Law Degree at NUS.
Huzefa (Temasek Junior College, TJC)
"Joining Mr Wong's General Paper tuition turned out to be an amazing choice as he was able to play to my strengths as a student and coached me to not only become good at GP but actually enjoy it. He gave us weekly current affairs articles as well as research papers on important GP topics, which helped build up my content. He also adopted Linguistic Skills for GP which allowed me to present my answer logically. Now, I am in the NUS Law Faculty under the Bachelor of Laws programme."
She is now pursuing Law at SMU after achieving an A grade (from an E) for GP within 3 months!
Khoo Xin Hui (Victoria Junior College, VJC)
"Mr Wong's General Paper tuition focuses on Linguistic skills to tackle the GP Comprehension. These skills are not taught in school and if mastered well, you will definitely ace your GP Paper 2. Moreover, his AQ pack is really useful. Not only did it help me when crafting my AQ responses, it is also applicable for GP essay writing. He would underline the key points from the lengthy research papers and for someone like me who had an extremely short runway, this was pretty much a lifesaver."
Melissa is a Humanities Scholar at VJC and is in the top 3% in her school for General Paper.
Melissa Guat (Victoria Junior College, VJC)
"Due to his progressive teaching methodologies and not to mention, his engaging General Paper tuition classes, I could always gain an edge over most of my classmates in terms of the command of the language. This "edge" that I have gained has proven to be effective when I came in 2nd in the whole school for GP. Mr Wong is extremely patient in his teaching and he never fails to adopt an inclusive culture as he frequently asks for our opinions on ways to better cater to our needs."

Ruth maintained the 100th percentile and achieved an A at the 'A' Levels for General Paper.
Ruth Lim Yu En (Temasek Junior College, TJC)
"I found myself thoroughly immersed in the explanation and analysis of General Paper (GP) topics crucial to the workings of society today. As the GP tuition lessons continued, I genuinely found the content interesting and it became natural as I broadened my knowledge beyond simply studying for the subject. As language is a skill that takes time and practice to master, my extended time in the GP tuition lessons proved beneficial as I was able to build up my vocabulary while sharpening my answering techniques."
Nicholas leapt from 0th percentile in school to an A-grade for his General Paper!
Nicholas Goh (Meridian Junior College, MJC)
"TRT's General Paper (GP) tuition lessons incorporate the latest news articles, from various credible resources both internationally and locally which made the GP lessons a lot more interesting and were very useful content for GP examinations.
I especially liked the AQ pack and content notes of the various GP topics that Mr Wong provided which supplemented my existing school notes. Heavy content and facts were condensed into simplified notes and it really made GP easier for me to learn and understand."
From an E to an A for her General Paper. Joy is now pursuing her dream in NTU!
Joy Ou (Saint Andrew's Junior College, SAJC)
"Mr Wong is attentive to the needs of each individual. After knowing that I was keen on writing about the Arts & Media, he printed extra notes that were useful to me and made sure I paid special attention in class when he was going through those General Paper topics. His constant emphasis on important examples ensured I committed them to memory. His teaching provided me with much clarity and a guideline and I was ultimately able to apply what I learnt from him in my GP exam. "
"I knew Mr Wong could really help me in my General Paper"
Joshua Ng (Victoria Junior College, VJC)
"When I came to Mr Wong for GP tuition, I knew he could really help me in my General Paper. He assessed my strengths and weaknesses and advised me accordingly. As I continued to attend his GP tuition lessons, I learnt the crucial GP Linguistic Skills. Mr Wong's GP tuition lessons also provided a lot of quality content in his lectures, with both local and international examples that I could use easily in my AQ and GP essays. I like the way he uses critical thinking to make the arguments logically sound and persuasive."
An all-rounded General Paper tutor specialist who enlightened me.
Park Ji Won (Raffles Institution, RI)
"Being a Science stream GP student, I always thought that the Arts is abstract and it was hardly covered in school but Mr Wong was uniquely able to cover both Science and the Arts. It was interesting because he teaches art from a business angle. I think this is largely attributable to his previous banking background and years living in London and Hong Kong. He is able to provide different perspectives on why art is important to a country and the economic and aesthetic benefits that it brings."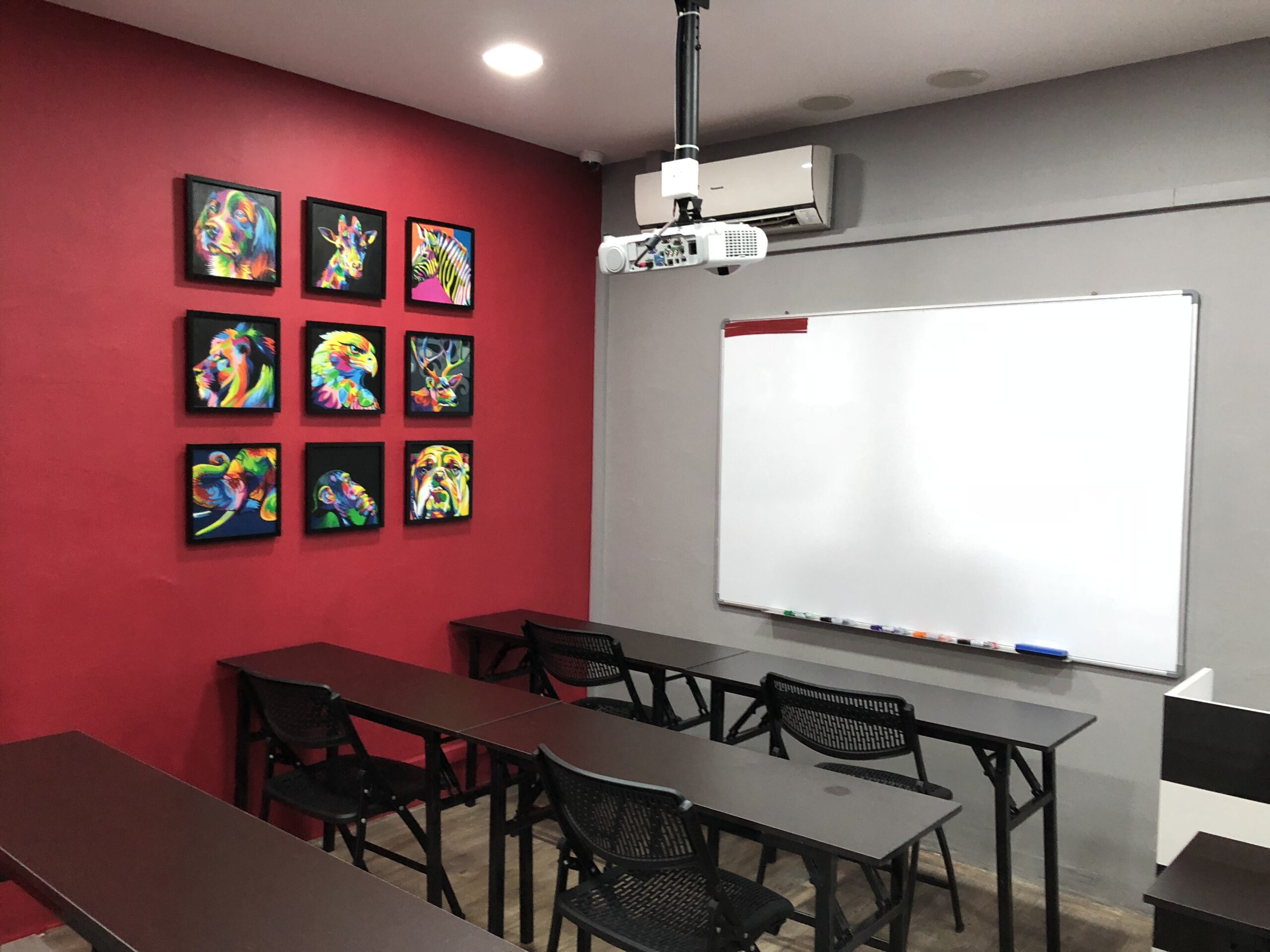 GENERAL PAPER TUITION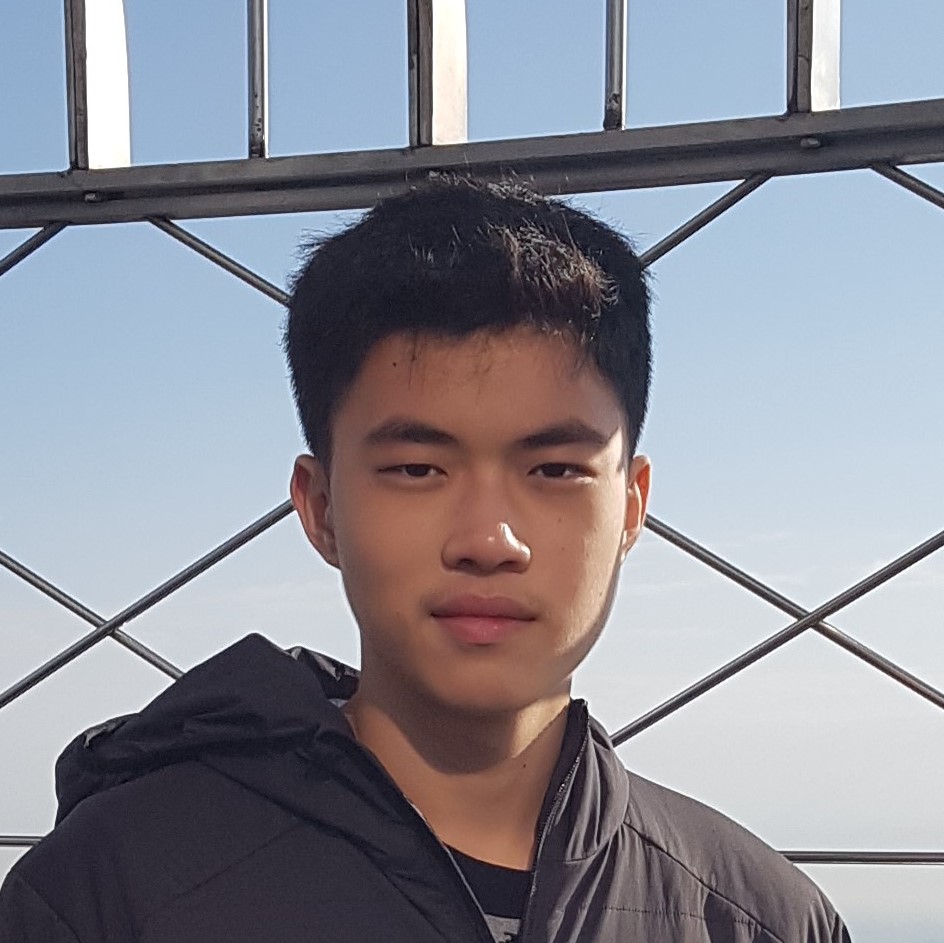 He struggled with Content Knowledge and our content library aided him in his journey to an A-grade.
Liu Zi Cheng (Raffles Institution, RI)
"The vast library of content knowledge for General Paper is constantly being updated and built upon by current events and was an invaluable asset to me, who struggled to come up with evidence in my GP essays. The GP Linguistic Skills enabled me to systematically and reliably score marks while keeping my answers concise. However, it is Mr Wong's close interaction with his students that makes his General Paper tuition lessons special."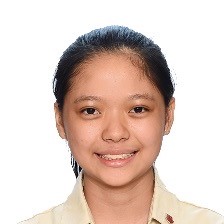 Under Mr Wong's tutelage, Andrea steadily climbed from a D to an A for her GP.
Andrea Yeo (Hwa Chong Institution, HCI)
"I was very impressed by the quality of his GP tuition lessons. I found his Linguistic Skills notes to be very comprehensive which helped me to tackle the GP Comprehension structurally. I also liked the AQ packs which are prepared through the in-house research as it gave me a better understanding of the various AQ topics for GP. Mr Wong is a very approachable GP tutor. I was slow at showing improvements at the start, but he was very patient with me and he never gave up on me."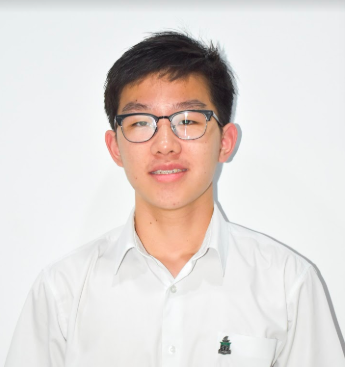 He avoided hard topics. But Mr Wong helped him to score an A for his GP at the recent 'A' Level exam
Brandon Loo (Raffles Institution, RI)
"I owe a huge part of my results to Mr Wong for exposing me to GP topics I would have previously avoided due to a lack of knowledge – specifically politics and human rights, which definitely proved to be beneficial for me in the final A level GP exam. When I first started attending his GP tuition classes, I was amazed at his fluency in articulating his ideas. Despite being hesitant at first, his GP lessons were engaging and informative, and they sparked my interest in world politics. "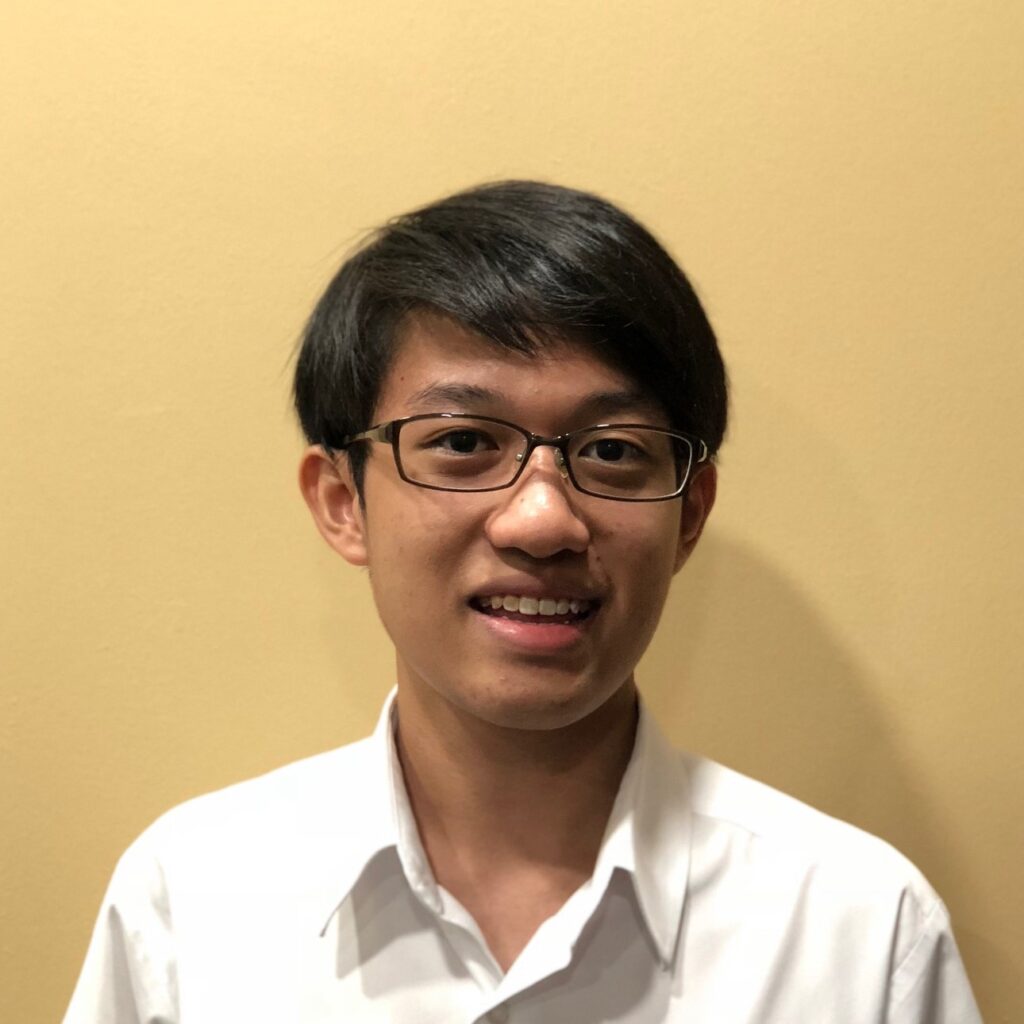 "I like Mr Wong's teaching style during his GP tuition lessons …"
Poh Yu Heng (Raffles Institution, RI)
"Mr Wong's teaching style during his General Paper tuition lessons caters to every student, as he personally looks through every GP essay framework and gives us feedback, making the resulting model essay relatable to every student. In AQ, where I faced the most problems, Mr Wong provided GP AQ packs that contain news articles relevant to the GP AQ topic. They were especially useful, more so in the rarer and harder topics, and it was extremely useful for revision. "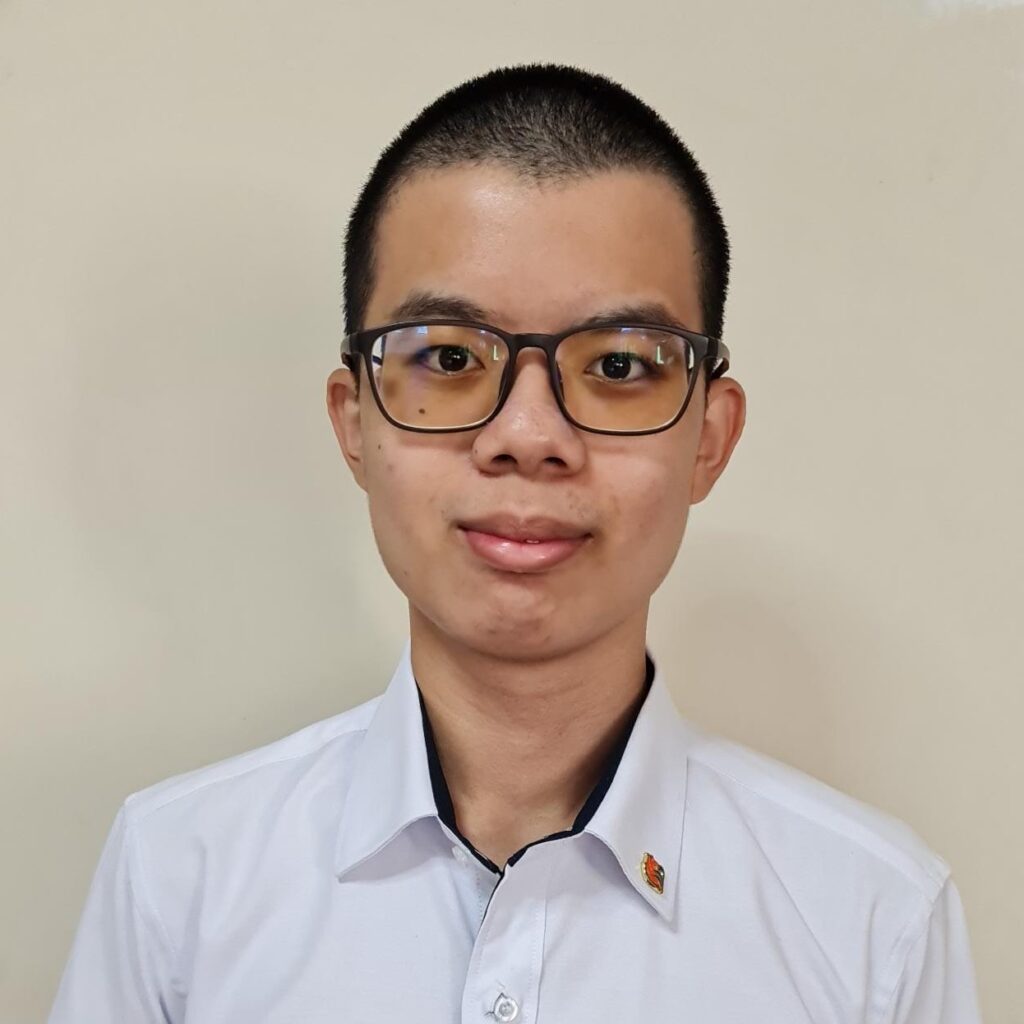 He struggled with General Paper at first, but he managed to clinch an A at the final A Level GP exam.
Lo Yong Zhe (Anderson Serangoon Junior College, ASRJC)
"The JC General Paper requires a more rigorous demand for proficiency in the English language. Hence, I enrolled for Mr Wong's GP tuition after getting an egregious C6 for my English. He covers a multitude of GP topics, including challenging topics that students tend to avoid. The numerous writing practices that we did strengthened my writing techniques and ability. He also simplifies complex GP concepts, like Linguistic Skills, so that I am able to interalise and learn them."

Raashidha achieved stellar results in her 'A' Level GP and is fulfilling her dream of becoming a full-fledged Doctor!
Raashidha Farveen (Victoria Junior College, VJC)
"I was clueless about international politics, as I had little knowledge about events happening around the world. Mr Wong gave us up-to-date GP information and taught us how to incorporate the latest headlines as examples in our GP essays. He follows the news religiously and I remember once coming for a lesson on Saturday, where we received the latest Brexit news dated the same Saturday 3am! That is the level of commitment that he has for his work."


From an S to straight As including General Paper. Now he is in SMU School of Law.
Darshan Daryanani (Meridian Junior College, MJC)
"Mr Wong is a very dedicated General Paper tutor. He commits himself to his students and is determined to improve our GP grades, regardless of the amount of time it takes. His GP notes are tremendously helpful, they are precise and full of content that we can use for our GP exams. Aside from that, he also provides us with model GP essays that apply the new vocabulary he teaches us all the time."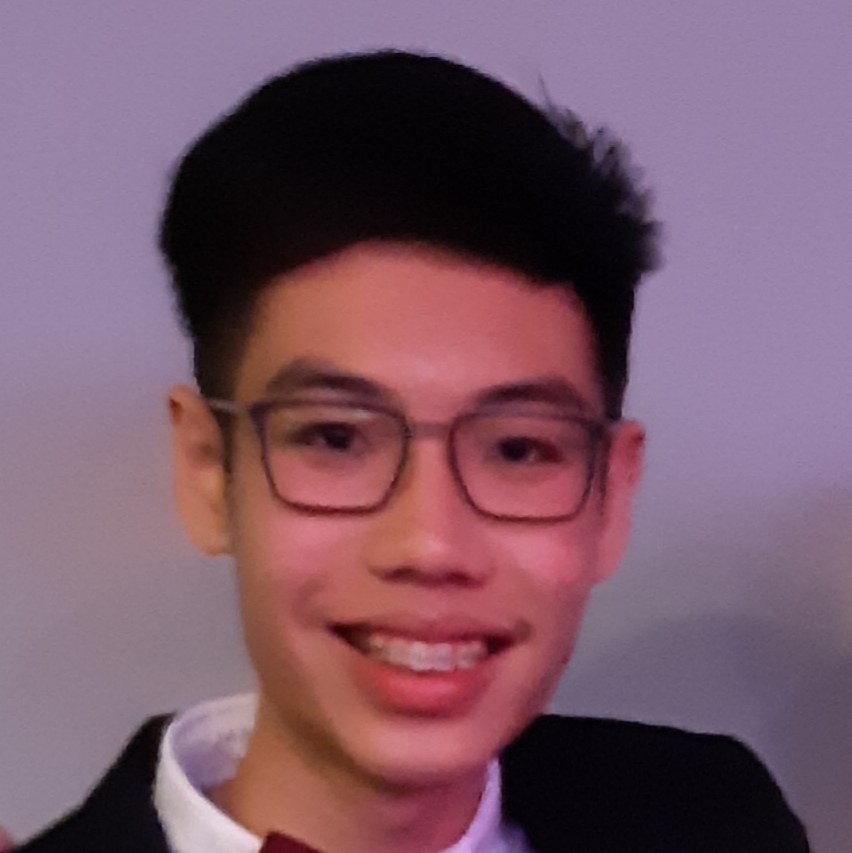 He applied the GP skills he learnt from The Rationale Thinking and he leaped from an E to an A!
Tan Ding Xuan (Nanyang Junior College, NYJC)
"After joining The Rationale Thinking Learning Centre's General Paper (GP) tuition class, I became more polished in both my content and skills thanks to his comprehensive GP notes, which Mr Wong took the time to break down for us and clear any doubts we had. As an inquisitive student, Mr Wong's interactive General Paper lessons truly helped to stretch my critical thinking skills, making his classes very enjoyable."

Jovine made the tremendous jump from Subpass to an A for her General Paper.
Jovine Koh (Serangoon Junior College, SJC)
"His GP tuition lessons are always organised and well executed. He constantly prepares current affairs articles for us to utilise in our work and examinations, ensuring that his GP students are always updated with the latest information. His GP tuition lessons are interesting as he encourages his GP students to speak up and voice their opinions and share their knowledge with the rest of the class. This proved to be extremely effective."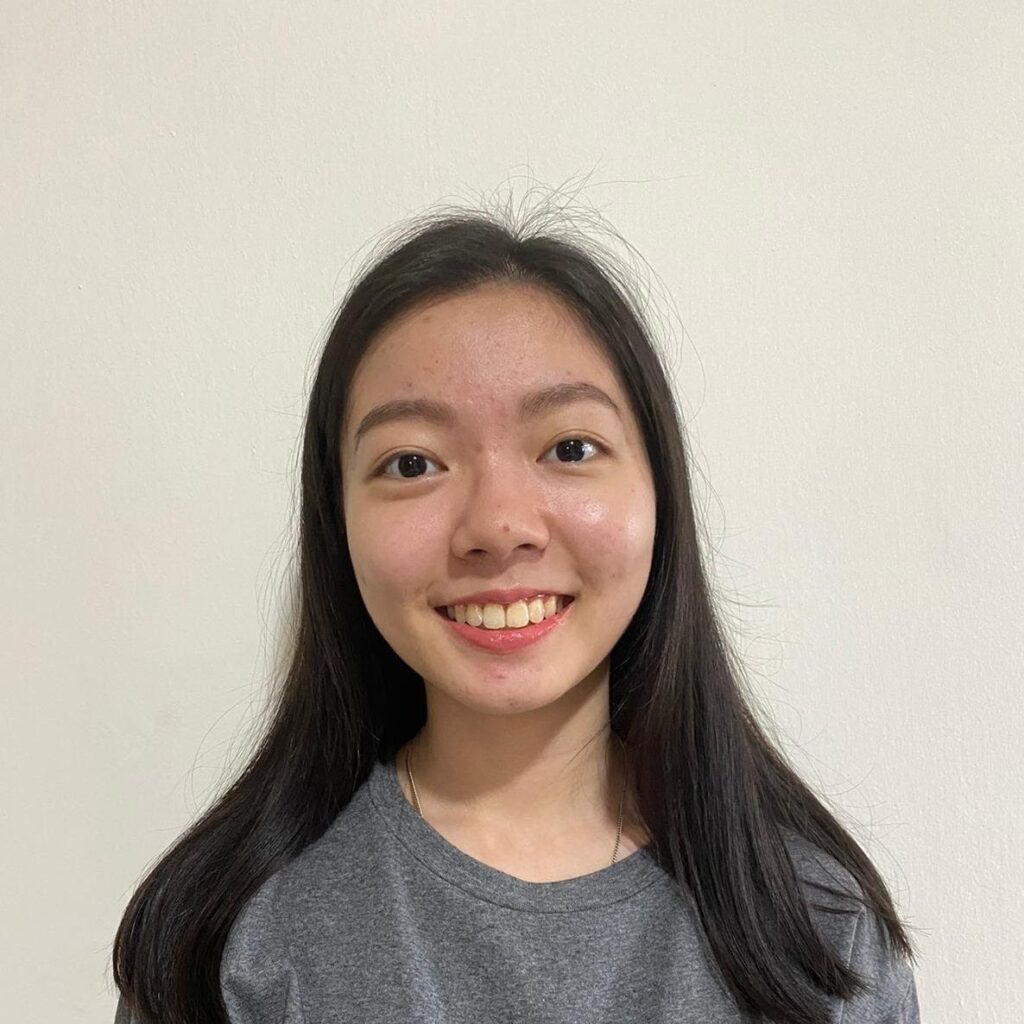 S to an A for General Paper in just 6 months! Congrats Pei Qi!
Tan Pei Qi (Nanyang Junior College, NYJC)
"His General Paper tuition classes trained us to recall concepts and make links between ideas and topics that were commonly tested in GP, such as the various types of Inequalities linking to Crime & Punishment and to Politics. We went through many rounds of GP essay writing and approaching GP comprehension questions, and I'm really glad that I became more prepared and confident in doing the General Paper papers during the final A Level examinations."


Kester leaped from a Subpass to an A for his General Paper.
Wu Junyong, Kester (Nanyang Junior College, NYJC)
"After joining his GP tuition, I was inundated with an enormous amount of current affairs for GP and I was afraid that I could not keep up. However, Mr Wong helped me by providing me with personalised tips I could use to write my GP essays with better fluidity and impact. He also provides students with a structured approach (Linguistic Skills) on how to answer the questions in General Paper Comprehension."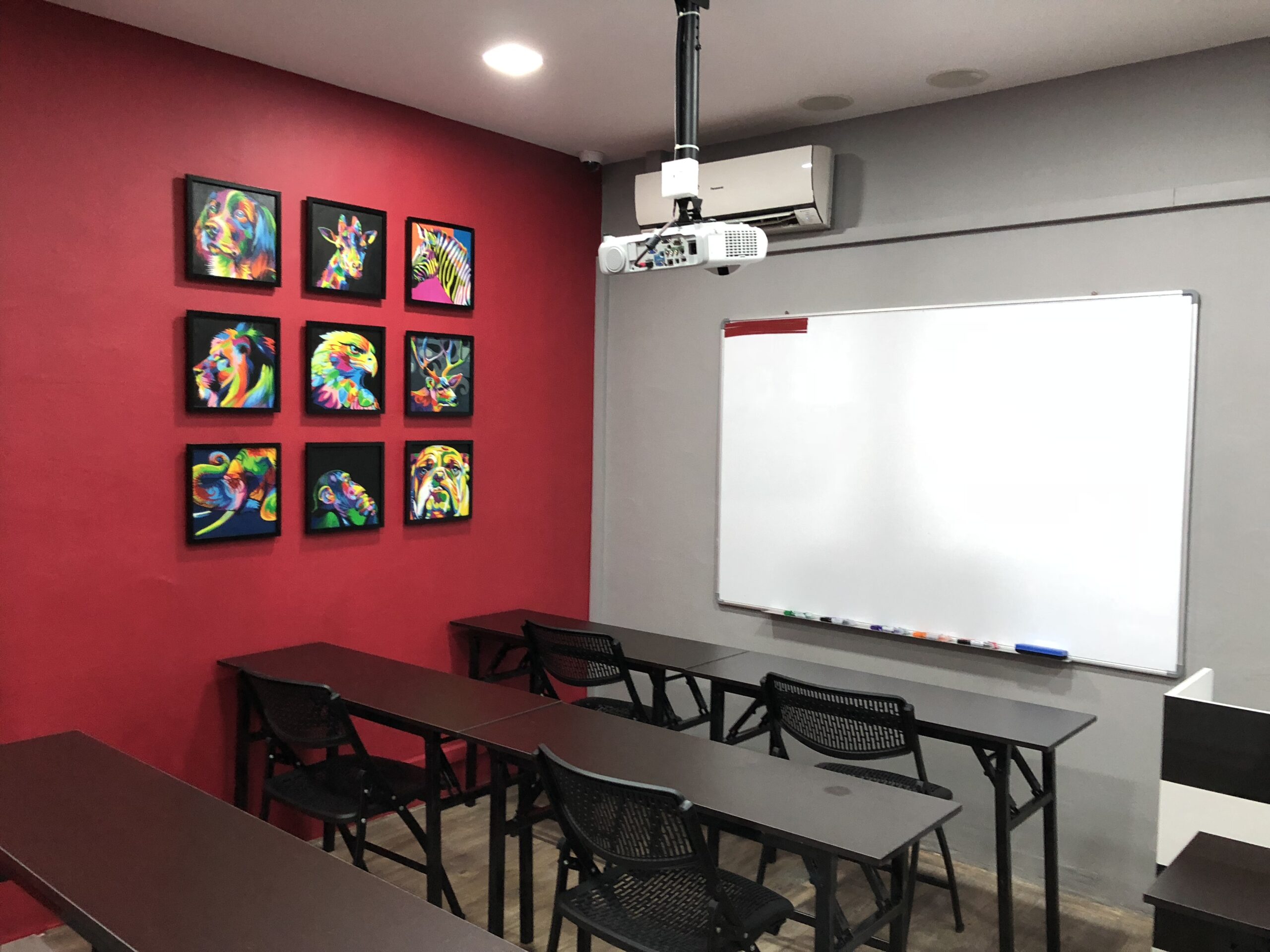 FAQ about our General Paper and IP English tuition programmes
What tuition programmes are offered at The Rationale Thinking?

The Rationale Thinking Learning Centre currently offers you two unique tuition programmes to choose from –  'A' Level General Paper tuition and the IP English tuition. Find out more about our unique approach to our tuition curriculum here.
Why is there a need for General Paper Tuition and IP English Tuition?

The preponderance of students in Singapore struggle with mastering the Language subjects. However, the English language is arguably the most important subject in Singapore as it is our lingua franca. Furthermore, the daily use of Singapore Colloquial English (commonly known as Singlish) is exacerbating this problem further. As a language specialist, we aim to tackle this prevalent issue. A strong foundation in the English language is vital to acing other subjects such as General Paper, Humanities, Mathematics, Science, etc. and ultimately getting coveted placements in Ivy League Universities.

Here at The Rationale Thinking Learning Centre, we specialise in coaching our students in the English Language and General Paper. Our specially curated curriculum aims to break down the complexity and technicalities of mastering the English language and General Paper to give our students the confidence to attain their Distinctions.
Why should I join The Rationale Thinking?

The Rationale Thinking Learning Centre prides itself in not just enabling our students to score Distinctions for the 'A' Level General Paper and the IP English examinations, but we also firmly believe in moulding the next generation to become Global Thinkers. With our carefully curated in-house notes assembled by our dedicated research team, we train and impart our students with the skills and knowledge that are not taught in school. Not forgetting to build up a good character to prepare them for their future careers in the world's leading industries.

For a start, we offer all prospective students of The Rationale Thinking one trial lesson*. More details about our trial lesson can be found here.
Are your tuition classes conducted in a group setting or individual tuition?

Our General Paper and IP English tuition classes are conducted in a well-controlled group. Unlike Science and Mathematics, the IP English language and General Paper requires more than just rote learning of formulas. It is through the cross-fertilisation of ideas while studying for the language subjects that our students are exposed to various ideas, opinions and perspectives – the perfect environment that stimulates critical thinking. This will ultimately aid them in crafting a coherent essay during their examinations. While we aim to provide a broader view of the language subjects, we also refine the curriculum to suit our students' needs, rectifying their weaker aspects and cementing their foundation before building upon it.
Who is the tutor?

Mr Edwin Wong personally coaches his students for both General Paper and IP English tuition programmes. He is a well sought-after English language specialist, revolutionary thinker and transformational teacher. He has helped numerous students achieve Distinctions in their IP English examinations and their 'A' Level General Paper and many of them have gone on to secure placements in competitive academic courses in local universities or obtained Public Service Commission (Overseas Scholarship) with Ivy-League Universities.
I am interested in the tuition programmes. Are trial lessons offered?

Thank you for your interest in our tuition programmes. Yes! We offer all prospective students of The Rationale Thinking Learning Centre one trial lesson* of either General Paper or IP English tuition programme. The trial lesson is chargeable upon official registration for regular classes. Otherwise, your trial lesson will be complimentary. More information and details can be found here.