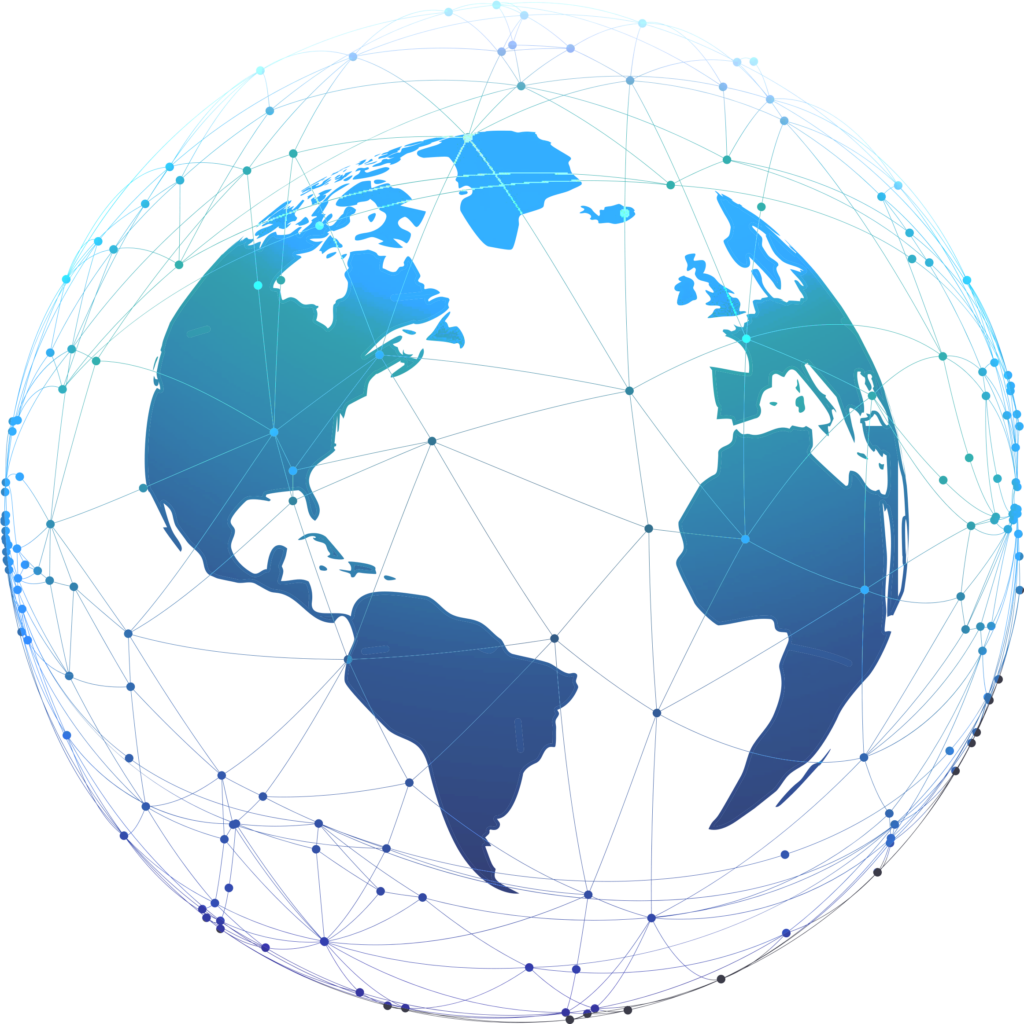 'In a borderless world, it does not matter where you come from.' To what extent do you agree?
The GP essay illustrated below is a sample version of what students who enrol for our JC General Paper Tuition Programme receive. Our tuition programmes are designed to be easily digestible for students of any calibre, read further to find out more.
INTRODUCTION
To posit the argument that 'in a borderless world, it does not matter where you come from' is decidedly a fallacious argument – in light of a few polarizing issues that have caused citizens in Western liberal democracies more angst in recent years on the topic of borders and migration. In the United States, the electorate chose a President in 2016 who promised to build a wall to stem the flow of migrants from Mexico and has sought to ban people from several Muslim-majority countries from travelling to America.
In many European countries, right-wing political parties have risen to prominence on an anti-immigration platform. Concerns about immigration played a major role in the British vote to leave the European Union in 2016. When Angela Merkel, Germany's Chancellor, opened her country to more than 1 million refugees from the Syrian War in 2015, she was applauded for her humanitarian impulse. However, two years later, German voters punished her party at the polls for what many now argue was a rash and irresponsible decision.
*State your STAND clearly*
It is indubitable that populism is sweeping through Western liberal democracies and in my opinion, this borderless world (construe as the free movement of people) is under challenge and clearly where you come from matters.
ANTITHESIS 1
POINT:
Technological innovations in communications and transportation have shrunk the distance that once separated the world's nations.
ELABORATION:
Today's Fortune 500 Companies operate and derive revenue from a global landscape and will not have any compunction in appointing a non-native to helm (lead) their global businesses.
EXAMPLE 1:
Sundar Pichai, is an Indian American business executive and in 2004, he was appointed as the Chief ExecutiveOofficer (CEO) of Google Inc. By any measure, Pichai's journey to the top of Google is a remarkable one. He was born into a modest middle-class family in Chennai, where he lived in a two-room apartment with his mother, a stenographer; father, an electrical engineer; and younger brother. The family had no car; sometimes all four of them would travel on the family moped. He studied at the Indian Institute of Technology Kharagpur, where he studied metallurgical engineering. Two projects at Chrome cemented his reputation within the organisation. Chrome, the now ubiquitous web browser, began as an experiment by his team of 10 engineers.
EXAMPLE 2:
Satya Narayana Nadella (born 19 August 1967) is an Indian American business executive. He is the Chief Executive Officer (CEO) of Microsoft, succeeding Steve Ballmer in 2014.
EVALUATION OF EXAMPLE:
The appointment of Sundar Pichai and Satya Narayana shows that you do not have to be a native American to helm a global IT company, especially when IT/ security-related matters are always regarded as a concern to the US government and any appointment of a non-native American is usually frowned upon. In today's world, merit and hard work transcend borders and any nationalities who can vindicate to helm an American Company.
LINK:
Hence, there is a truism that in a borderless world, it does not matter where you come from.
REBUTTAL TO ANTITHESIS 1
POINT:
The appointment of a populist and bigoted leader saw a reversal of immigration policy, which underscores how one's origins still matter in a borderless globalised world.
ELABORATION:
The appointment of a new President led to the signing of an unprecedented immigration policy to ban Muslims from several nations from entering their country, citing a national security threat. The immigration policy was met with visceral (dealing with crude or elemental emotion) condemnation from people with vested interests.
EXAMPLE:
President Donald Trump's new travel ban (Executive Order) signed in Jan 2017 blocked entry to the US for citizens from six of the seven countries named in Trump's original order – Iran, Somalia, Sudan, Yemen, Syria and Libya – for a period of 90 days. Iraq was removed from the list after criticism that the original order overlooked the country's role in fighting terrorism and barred entry even to the Iraqi interpreters who had been embedded with US forces in the region. Immigrants founded 51% of the current crop of billion-dollar U.S. start-ups, revealed a recent, nonpartisan study from the National Foundation for American Policy.
What CEOs have said about this EO:
Facebook's CEO first spoke out against Trump's immigration order on his SNS platform. Zuckerberg detailed his family's immigrant experience and said his wife's parents were refugees from China and Vietnam. Zuckerberg added that Americans should be proud that the United States is a nation of immigrants. "We should also keep our doors open to refugees and those who need help," he wrote. "That's who we are."
Amazon's CEO has been an outspoken dissident of Trump's immigration ban. Jeff Bezos affirmed Amazon's support of immigration in a company-wide email earlier this year. "No nation is better at harnessing the energies and talents of immigrants," said Bezos. "It's a distinctive competitive advantage for our country—one we should not weaken."
Apple's CEO expressed his strong opposition to President Donald Trump's travel ban in February. Tim Cook discussed immigration's role in Apple in a speech at the University of Glasgow in Scotland. He referenced Apple's late founder Steve Jobs, whose father was born in Syria. "Apple would not exist without immigration," he said. "This is a huge issue for us … we stand up, we don't sit in silence."
Tesla and SpaceX's CEO criticised Trump's restrictions on immigration from Muslim-majority nations in January. Both Tesla and SpaceX joined a legal brief filed by businesses opposed to Trump's immigration order in February. "Many people negatively affected by this policy are strong supporters of the US," said Musk. "They've done right, not wrong and don't deserve to be rejected."
EVALUATION OF EXAMPLE:
The paradigm success of Silicon Valley's economy has thrived in part because of the influx/ exodus of skilled immigrants who come from all over the world and build businesses, spend money and buy homes in the Californian state. It has been a key driver in the state's technology and innovation prowess.
LINK:
The recent US Supreme Court's decision (5-4 ruling) has emboldened Trump's attempt to build a border around America and now where you come from i.e. your citizenship does matter.
THESIS 1
POINT:
In order to garner populists' votes and unwavering support, mercurial campaigners maintain that constructing a wall on the border and "the swift removal" of unlawful entrants will protect the safety and prosperity of its citizens. Thus, a borderless world has heightened the insecurities of locals and encouraged xenophobic attitudes to fester.
ELABORATION:
A new "zero-tolerance" policy targeted at immigrants who illegally crossed the border would result in them facing criminal prosecution and disconcertingly, accompanying children would be separated and held in specialised facilities.
EXAMPLE:
In Mr Trump's first year in office in 2017, the number of mighrants arrested illegally crossing the US-Mexico border was 303,916, compared with 408,870 in President Barack Obama's last year. While illegal crossings cannot be accurately counted, border arrests are used as a measure of illegal border crossings. There were also about 3,027 illegal apprehensions from along the Canadian border and 3,588 from the coastal border. These numbers include asylum seekers (a person who applies for refugee status at a US port of entry or from within the country). The most recent report, 2016, revealed a total of 115,399 applied and 20,455 individuals were granted asylum to stay in the United States. However, since February 2018, the number of migrants crossing the border illegally was increased, with arrests last month more than double those in May 2017. Arrests of illegal migrants inside the US (not border arrests) are up 42% since Mr Trump took office, compared with the previous year, according to US Immigration and Customs Enforcement (ICE).
'Build that wall'. The US-Mexico border is 1,954 miles (3,145 km) long, with 654 miles of various types of fencing going through California, Arizona, New Mexico and Texas. Between 5 May and 9 June 2018, 2,342 children were taken from their parents and held in separate government centres, according to the Department of Homeland Security. That resulted in the spectacle of small, terrified children in cages, shocking the world.
EVALUATION OF EXAMPLE:
The act of separating children from their parents is a callous=cruel act of Trump's xenophobic policies.
LINK:
The coerced separation attests to the fact that if you are from Latin America, you are not welcome.
THESIS 2
POINT:
Protracted Civil War has displaced many individuals to make the perilous journey in search of a safe haven.
ELABORATION:
When a despot uses chemical weapons on his people that precipitates widespread fear and extremist groups aim to create a Caliphate in its nation, there become catalysts for people to pay human traffickers to transport them to another country.
EXAMPLE:
The number of refugees who have fled Syria for neighbouring countries has topped five million people for the first time since the civil war began six years ago, according to the UN's refugee agency. Half of Syria's 22 million population has been uprooted by a conflict that has now lasted longer than the Second World War, the figures released by the United Nations High Commissioner for Refugees (UNHCR) show, with 6.3 million people who are still inside the country's borders forced from their homes.
A surge in violence in Aleppo, as government forces backed by Russian airstrikes retook Syria's second city at the end of 2016, resulted in 47,000 people fleeing to neighbouring Turkey, it said. Camps for internally displaced people close to the Turkish border also hold those who have fled the fighting in northern Syria. The latest arrivals into Turkey mean the number of Syrians who have fled the country for neighbouring states stands at more than five million, four years after the UNHCR announced that one million people had fled.
At least 8,500 people have died or disappeared while attempting to cross the Mediterranean since the death of Alan Kurdi, the three-year-old Syrian boy whose body washed ashore in Turkey in 2015, drawing global attention to the plight of refugees.
According to the latest figures released by the UN's refugee agency, 4,337 people are believed to have drowned since September 2016 while attempting to reach European shores. Most departed from Libya bound for Italy, from Turkey bound for Greece or, more recently, from Morocco bound for Spain. A further 4,185 people died in the previous 12 months, from 1 September 2015 until the end of August 2016.
According to the International Organisation for Migration, more than 120,000 people have arrived in Europe by sea so far this year, with about 82% travelling to Italy from Libya. In June, Italian coastguards rescued about 5,000 people in one day in the Mediterranean. In August, 600 people were rescued by the Spanish maritime safety and rescue agency and the Red Cross in a single day. They arrived in at least 15 different vessels off the coast of Tarifa.
EVALUATION OF EXAMPLE:
The exodus of Syrian refugees who risked their lives to arrive in unseaworthy boats or clinging on to a deflating dinghy have been inhumanely asked by European authorities to make a U-turn, leaving them to die in the Mediterranean Sea. Many have been coerced to stay at squalid refugee camps in Turkey, without any prospects of resettlement. These clearly show that if you were a Syrian refugee, you are declared persona non grata (personally unacceptable or unwelcome).
LINK:
The rise of far-right populist parties in Europe reinforces the view that which country you had come from does matter.
THESIS 3
POINT:
When one is born as a minority race in a country, one could potentially be persecuted.
ELABORATION:
Over the decades a minority group, without legal or any other sort of protection, have been the victims of wanton (of something bad, such as damage, cruelty, waste, extreme and showing no care at all) discrimination and violence by both the virulently anti-Muslim and military junta.
EXAMPLE:
The Rohingyas have often been called the most persecuted people in the world—with good reason. Most have lived in Rakhine state in western Myanmar for generations, yet have always been denied citizenship by the government. Indeed, they are not even recognised as one of the country's 135 official ethnic groups by the Rakhines, a Buddhist ethnic group, and agents of the central government. One of the few things Rakhines and members of the ethnic Burmese majority have in common is a shared hatred of the "Bengalis," a label they both apply to Rohingyas with contempt.
Rohingyas may once have imagined that their plight could not get much worse. If so, they were wrong. After two bouts of vicious ethnic cleansing by Rakhine nationalists in 2012, about 140,000 of an estimated 1.1m Rohingyas fled into refugee camps. They have not been allowed to leave. Growing numbers have been trying to escape by sea to Malaysia, Indonesia and Thailand. An unprecedented 25,000 of them, including Rohingyas from neighbouring Bangladesh, got on boats during the first quarter of 2015, desperate to get out before the start of the tropical monsoon season renders travelling all but impossible. And unprecedented numbers are dying in the attempt: about 300 between January and March, and more since.
A 15-year-old boy, Mohammed Haryot, describes how he left one of the camps with seven other members of his family to try to reach Malaysia. Each had to pay a trafficking gang about $500 to board a flimsy rowing boat and then a further $2,000 to transfer to a bigger vessel for the rest of the voyage. These are huge sums for most Rohingyas. There were about 300 people on Mohammed's rusty tramp, with no food or water. After about a week at sea, they were intercepted by a naval ship and forced to return to Sittwe in Myanmar's Rakhine state.
The government is pandering to a growing anti-Muslim hysteria in the country. Such sentiment has been encouraged by hardliners in the army and the ruling party who calculate that humiliating the millions of Muslims in Myanmar plays well with many Buddhist Burmese.
Even Ms Suu Kyi, however, a Nobel peace prize winner who campaigns relentlessly for human rights and the rule of law, has been loath to stand up for the human rights of Rohingyas. For some of her supporters, this has been extremely disappointing. Her low-key response has made it easier for the government to virtually ignore the boat-people crisis. By May 19th there had been no mention of it in the government-run Global New Light of Myanmar, an English-language newspaper. Rohingyas are not technically "citizens", so the government feels that it can wash its hands of the problem.
More than 640,000 Rohingya people have fled Rakhine since August. Soldiers, police and local militias burnt hundreds of Rohingya villages to the ground, and they are also accused of gang-raping women and children, as well as slaughtering civilians indiscriminately.
EVALUATION OF EXAMPLE:
In Myanmar, persecuted Rohingya Muslims are rendered "stateless", thereby causing them to pack and move over to Bangladesh. However, the fact that they are not Bangladeshis too when they arrive underscores their lack of identity and sense of belonging.
LINK:
If you are not born as a Burmese, you are not welcomed in the land. Therefore, where you come from matters.
CONCLUSION
Today, many countries are increasingly xenophobic and the proposition (an idea or opinion) of one global community still remains largely a utopian (an imagined place or state of things in which everything is perfect) notion. While globalisation has indubitably removed barriers, improved communication and brought disparate (essentially different in kind; not able to be compared) communities together. We do not live in a borderless world. Nations are collective ownership, which means border control is as much a necessity.
© Copyright The Rationale Thinking Learning Centre Pte Ltd, All Rights Reserved.
No part of this essay is to be reproduced, used and/ or distributed without prior permission from its author. For more information please contact The Rationale Thinking Learning Centre.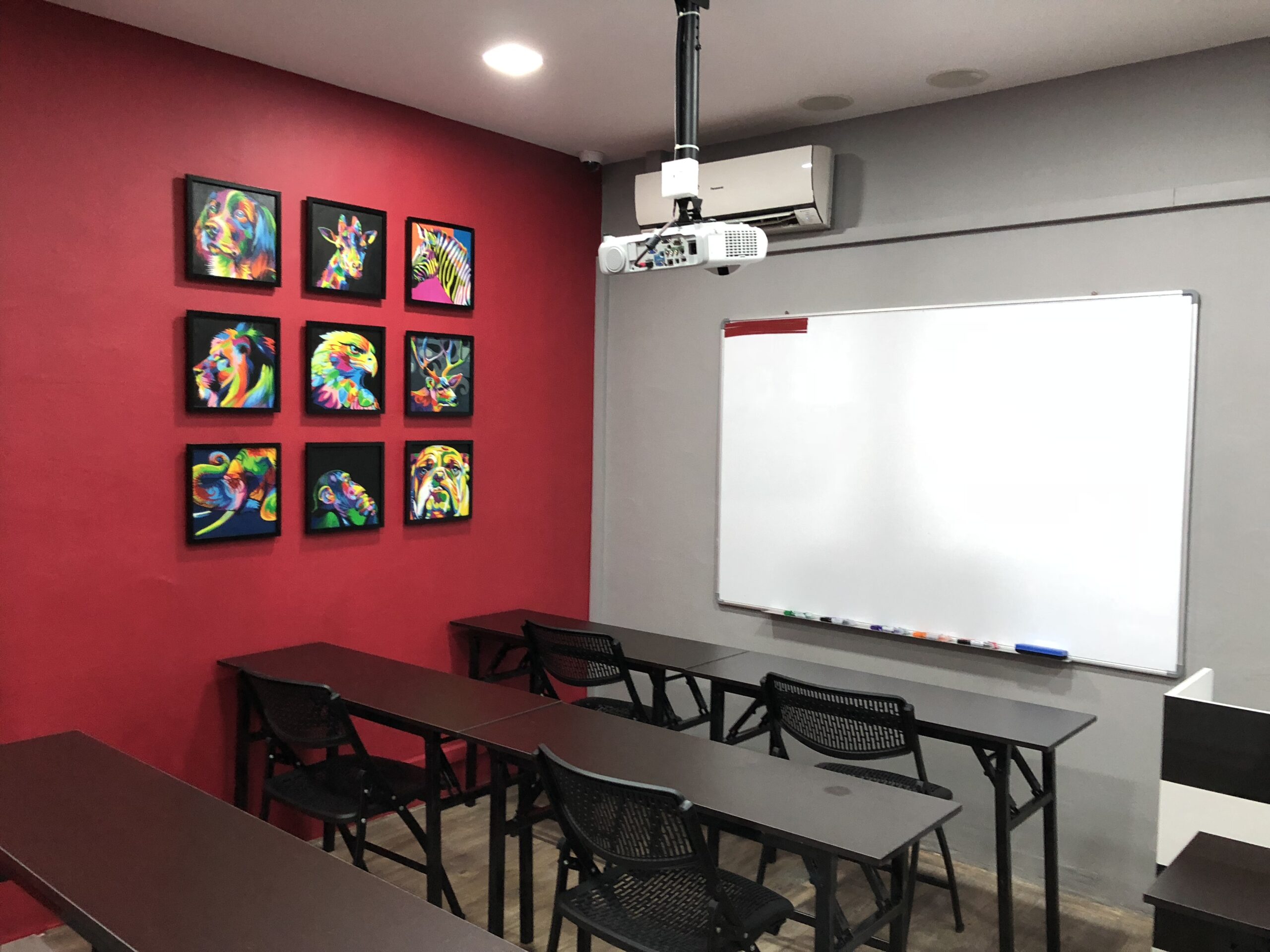 FAQ about our General Paper and IP English tuition programmes
What tuition programmes are offered at The Rationale Thinking?

The Rationale Thinking Learning Centre currently offers you two unique tuition programmes to choose from –  'A' Level General Paper tuition and the IP English tuition. Find out more about our unique approach to our tuition curriculum here.
Why is there a need for General Paper Tuition and IP English Tuition?

The preponderance of students in Singapore struggle with mastering the Language subjects. However, the English language is arguably the most important subject in Singapore as it is our lingua franca. Furthermore, the daily use of Singapore Colloquial English (commonly known as Singlish) is exacerbating this problem further. As a language specialist, we aim to tackle this prevalent issue. A strong foundation in the English language is vital to acing other subjects such as General Paper, Humanities, Mathematics, Science, etc. and ultimately getting coveted placements in Ivy League Universities.

Here at The Rationale Thinking Learning Centre, we specialise in coaching our students in the English Language and General Paper. Our specially curated curriculum aims to break down the complexity and technicalities of mastering the English language and General Paper to give our students the confidence to attain their Distinctions.
Why should I join The Rationale Thinking?

The Rationale Thinking Learning Centre prides itself in not just enabling our students to score Distinctions for the 'A' Level General Paper and the IP English examinations, but we also firmly believe in moulding the next generation to become Global Thinkers. With our carefully curated in-house notes assembled by our dedicated research team, we train and impart our students with the skills and knowledge that are not taught in school. Not forgetting to build up a good character to prepare them for their future careers in the world's leading industries.

For a start, we offer all prospective students of The Rationale Thinking one trial lesson*. More details about our trial lesson can be found here.
Are your tuition classes conducted in a group setting or individual tuition?

Our General Paper and IP English tuition classes are conducted in a well-controlled group. Unlike Science and Mathematics, the IP English language and General Paper requires more than just rote learning of formulas. It is through the cross-fertilisation of ideas while studying for the language subjects that our students are exposed to various ideas, opinions and perspectives – the perfect environment that stimulates critical thinking. This will ultimately aid them in crafting a coherent essay during their examinations. While we aim to provide a broader view of the language subjects, we also refine the curriculum to suit our students' needs, rectifying their weaker aspects and cementing their foundation before building upon it.
Who is the tutor?

Mr Edwin Wong personally coaches his students for both General Paper and IP English tuition programmes. He is a well sought-after English language specialist, revolutionary thinker and transformational teacher. He has helped numerous students achieve Distinctions in their IP English examinations and their 'A' Level General Paper and many of them have gone on to secure placements in competitive academic courses in local universities or obtained Public Service Commission (Overseas Scholarship) with Ivy-League Universities.
I am interested in the tuition programmes. Are trial lessons offered?

Thank you for your interest in our tuition programmes. Yes! We offer all prospective students of The Rationale Thinking Learning Centre one trial lesson* of either General Paper or IP English tuition programme. The trial lesson is chargeable upon official registration for regular classes. Otherwise, your trial lesson will be complimentary. More information and details can be found here.