What are the advantages and disadvantages of placing one's family member in a nursing home?
以下的IP范文是我们英文补习学生所收到的样本资料。 我们的补习课程旨在让任何水平的学生容易理解。请阅读了解更多。
INTRODUCTION
Today, many households are very busy, and only a very small minority of households have someone free to look after children and elderly parents. Coupled with the rise in the elderly population worldwide, the said trend has led to a boom in the nursing home business. This has had advantages, but we also have to note that putting our relatives in nursing homes also has its pitfalls and shortcomings.
THESIS 1
POINT (Very General):
Putting our relatives in nursing homes is better as professionals and highly-trained aides would know how to care for them.
ELABORATION (General):
Common people do not know how to render the correct care to them, and this knowledge gap is even more pronounced when compared to professional-grade caregivers. Many countries have long established qualification, accreditation and registration frameworks for these care workers.
EXAMPLE:
Nurses in Singapore's nursing homes need to have reputable qualifications and be accredited by the Singapore Nursing Board before they are allowed to practise. Singapore's nurses are also among the best in Southeast Asia, and nursing homes here are designed to such exacting standards.
EVALUATION OF EXAMPLE:
The layperson does not have the professional qualifications like the nurses and is unlikely to provide the holistic patient care that an elderly needs. This, therefore, shows us that in most Singapore nursing homes, the needs of the elderly are put first. We can thus safely entrust our relatives to such paid care outlets.
LINK:
It is therefore arguable that an advantage of nursing homes is in the professional skills of its staff.
THESIS 2
POINT (Very General):
Another advantage of nursing homes is their access to resources and technology.
ELABORATION (General):
Many nursing homes partner with governments and community healthcare institutions and have dietitians on their payroll to help manage old folks' health and food issues.
EXAMPLE:
Orange Valley nursing home in Singapore signed an agreement with Life Medic to help manage its healthcare supplies. Other nursing homes have full-time medical doctors to attend to the residents' health problems.
EVALUATION OF EXAMPLE:
Hence, with their industry partnerships, nursing homes today arguably offer better healthcare for the elderly residents, rather than having someone in the household who attempts to manage the elderly person's multifaceted health issues.
LINK:
It is indisputable that in the technological era, nursing homes have an added advantage.
ANTITHESIS 1
POINT (Very General):
A disadvantage of nursing homes is that there is a lack of familiarity in it.
ELABORATION (General):
In nursing homes, one is removed from the familiarities and surroundings of his or her abode (the place where someone lives). He or she is instead placed in a communal environment, sharing a ward with other old folks.
EXAMPLE:
Singapore's nursing homes operate on the communal model, with the Ministry of Health refusing to subsidise the Jade Circle's nursing home concept until communal wards were added. However, the single- and double-bedded model could be better.
EVALUATION OF EXAMPLE:
This thus shows that those who end up in nursing homes run a higher risk of succumbing (giving) to loneliness because of the communal model.
LINK:
Nursing homes, therefore, have a serious disadvantage in their isolating effect.
ANTITHESIS 2
POINT (Very General):
The residents in nursing homes could be susceptible (prone) to abuse by staff.
ELABORATION (General):
The cases of abuse have been rampant ((of something bad) getting worse quickly and in an uncontrolled way) and range from simple kicking and punching to poisoning and murder. We cannot be placing blind trust in such paid care institutions.
EXAMPLE:
Elizabeth Wettlaufer killed 7 patients with insulin at a Canadian care home from 2007 to 2016. She was apprehended and sentenced to life imprisonment. In Singapore, Bernardo Ramos punched and injured an elderly man in a nursing home in 2018. He was sent to prison for 12 weeks.
EVALUATION OF EXAMPLE:
The case of Nurse Bernardo Ramos is not just unique to Singapore's context but such egregious (extremely bad in a way that is very noticeable) abuses have also happened in Canada, underlining the dangers we must accept should we place our loved ones in nursing homes.
LINK:
Therefore, families who place their aged loved ones in a nursing home run the risk of seeing them being physically abused.
CONCLUSION
In a nutshell/ For the foregoing reasons mentioned, we are going to see a pent-up demand for nursing home services in the future. As more embrace the outsourcing of care to these providers, we must weigh the maximum benefit of such services while remaining ever-vigilant to the disadvantages of nursing homes. On a personal note, the exacting (high) demands of work are overwhelming for many Singaporeans and the costs of living in Singapore are undeniably exorbitant, hence sending one's relatives to a nursing home is a win-win situation where they can receive holistic patient-care services and their psychological and health needs are attended to by fully-fledged doctors and nurses while we continue to advance in our career trajectory.
© Copyright The Rationale Thinking Learning Centre Pte Ltd, All Rights Reserved.
No part of this essay is to be reproduced, used and/ or distributed without prior permission from its author. For more information please contact The Rationale Thinking Learning Centre.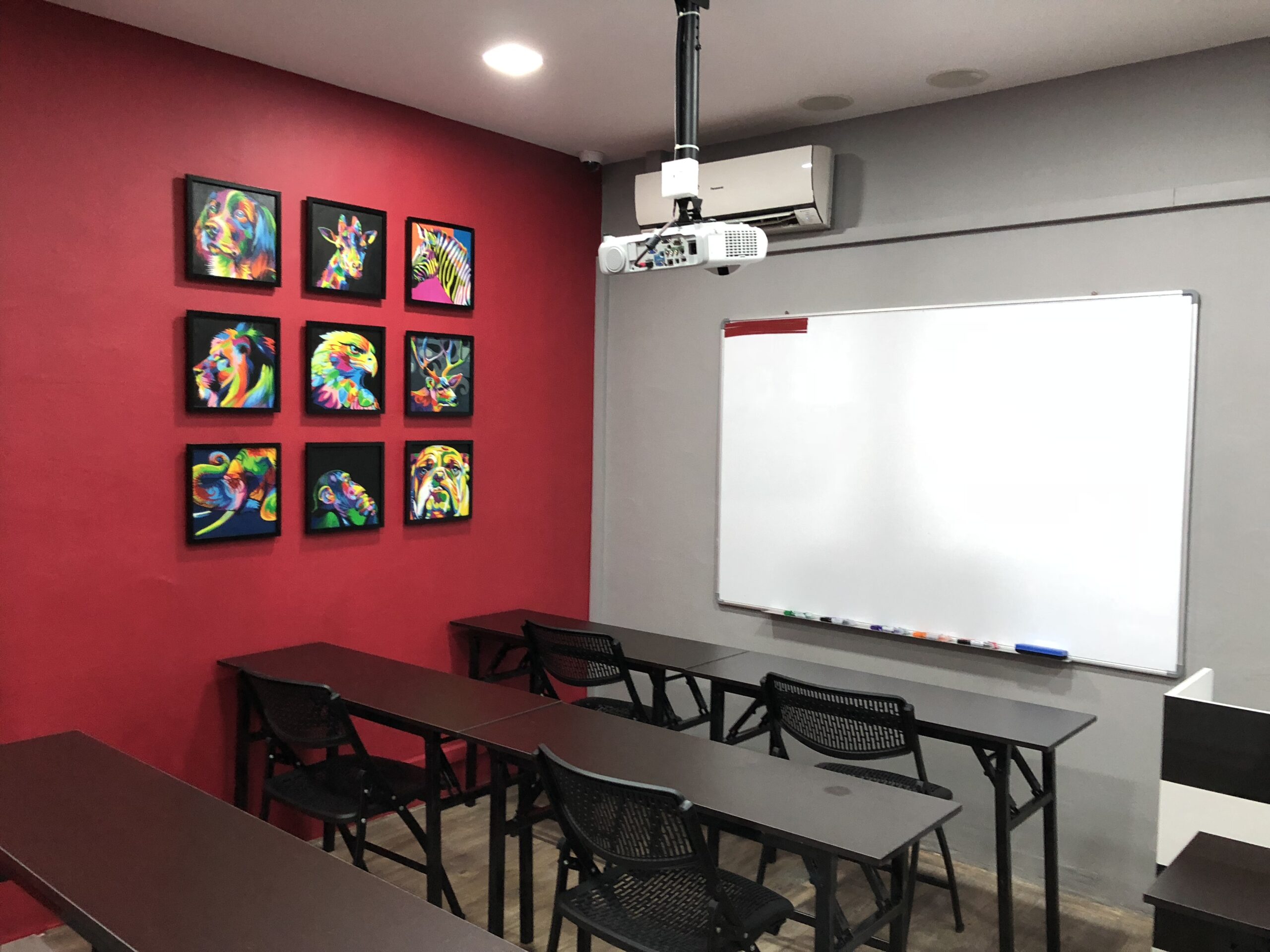 INTEGRATED PROGRAMME ENGLISH TUITION
FAQ about our General Paper and IP English tuition programmes
What tuition programmes are offered at The Rationale Thinking?

The Rationale Thinking Learning Centre currently offers you two unique tuition programmes to choose from –  'A' Level General Paper tuition and the IP English tuition. Find out more about our unique approach to our tuition curriculum here.
Why is there a need for General Paper Tuition and IP English Tuition?

The preponderance of students in Singapore struggle with mastering the Language subjects. However, the English language is arguably the most important subject in Singapore as it is our lingua franca. Furthermore, the daily use of Singapore Colloquial English (commonly known as Singlish) is exacerbating this problem further. As a language specialist, we aim to tackle this prevalent issue. A strong foundation in the English language is vital to acing other subjects such as General Paper, Humanities, Mathematics, Science, etc. and ultimately getting coveted placements in Ivy League Universities.

Here at The Rationale Thinking Learning Centre, we specialise in coaching our students in the English Language and General Paper. Our specially curated curriculum aims to break down the complexity and technicalities of mastering the English language and General Paper to give our students the confidence to attain their Distinctions.
Why should I join The Rationale Thinking?

The Rationale Thinking Learning Centre prides itself in not just enabling our students to score Distinctions for the 'A' Level General Paper and the IP English examinations, but we also firmly believe in moulding the next generation to become Global Thinkers. With our carefully curated in-house notes assembled by our dedicated research team, we train and impart our students with the skills and knowledge that are not taught in school. Not forgetting to build up a good character to prepare them for their future careers in the world's leading industries.

For a start, we offer all prospective students of The Rationale Thinking one trial lesson*. More details about our trial lesson can be found here.
Are your tuition classes conducted in a group setting or individual tuition?

Our General Paper and IP English tuition classes are conducted in a well-controlled group. Unlike Science and Mathematics, the IP English language and General Paper requires more than just rote learning of formulas. It is through the cross-fertilisation of ideas while studying for the language subjects that our students are exposed to various ideas, opinions and perspectives – the perfect environment that stimulates critical thinking. This will ultimately aid them in crafting a coherent essay during their examinations. While we aim to provide a broader view of the language subjects, we also refine the curriculum to suit our students' needs, rectifying their weaker aspects and cementing their foundation before building upon it.
Who is the tutor?

Mr Edwin Wong personally coaches his students for both General Paper and IP English tuition programmes. He is a well sought-after English language specialist, revolutionary thinker and transformational teacher. He has helped numerous students achieve Distinctions in their IP English examinations and their 'A' Level General Paper and many of them have gone on to secure placements in competitive academic courses in local universities or obtained Public Service Commission (Overseas Scholarship) with Ivy-League Universities.
I am interested in the tuition programmes. Are trial lessons offered?

Thank you for your interest in our tuition programmes. Yes! We offer all prospective students of The Rationale Thinking Learning Centre one trial lesson* of either General Paper or IP English tuition programme. The trial lesson is chargeable upon official registration for regular classes. Otherwise, your trial lesson will be complimentary. More information and details can be found here.